Sepsis Assessment and Identification in Low Resource Settings (SAILORS). SAILORS Study Group, ESICM, SCCM collaboration.
> Abstract
Survey of Current Sepsis Recognition & Management aimed to assess how well the 2012 Surviving Sepsis guidelines are being put into practice.
Anders Perner et al. The intensive care medicine research agenda on septic shock.
> Read article (Free Access)
Frank Bloos et al. Effect of a multifaceted educational intervention for anti-infectious measures on sepsis mortality: a cluster randomised trial.
Paul E. Marik et al. Hydrocortisone, Vitamin C, and Thiamine for the Treatment of Severe Sepsis and Septic Shock – A Retrospective Before-After Study.
> Read more
Ben Andrews et al. Effect of an Early Resuscitation Protocol on In-hospital Mortality Among Adults With Sepsis and Hypotension
> Read more
Flavia R. Machado et al. Trying to Improve Sepsis Care in Low-Resource Settings
> Read more
Tamara Merz et al. Impact of hyperglycemia on cystathionine-γ-lyase expression during resuscitated murine septic shock.
> Read more
SepNet Critical Care Trials Group. Incidence of severe sepsis and septic shock in German intensive care units: the prospective, multicentre INSEP study.
> Read more
Baseline thrombospondin-1 concentrations are not associated with mortality in septic patients: a single-center cohort study on the intensive care unit
> Read more
Soluble Toll-like receptor 2 is a biomarker for sepsis in critically ill patients with multi-organ failure within 12 h of ICU admission
> Read more
Neuroprotective effects of intravenous immunoglobulin are mediated through inhibition of complement activation and apoptosis in a rat model of sepsis
> Read more
Surviving Sepsis Campaign
The Surviving Sepsis Campaign (SSC) is a partnership of the European Society of Intensive Care Medicine and the Society of Critical Care Medicine.
Relevant information:
Surviving Sepsis Campaign webpage

WORLD HEALTH ASSEMBLY RESOLUTION ON SEPSIS
IMPROVING THE PREVENTION, DIAGNOSIS AND MANAGEMENT OF SEPSIS
On May 26th the World Health Organisation held its 70th assembly in Geneva, Switzerland. During this gathering, 194 United Nations member states voted to affirm a resolution implementing steps to reduce the human and economic burden of sepsis. Outgoing Director-General Dr. Margaret Chan through this resolution, drew attention to these important actions:
Publish a report on sepsis and its global consequences by the end of 2018;
Draw attention to the public impact of sepsis;
Collaborate with other organisations & relevant stakeholders in enhancing access to quality, safe, efficacious and affordable types of treatments of sepsis, and infection prevention and control; and
Report to the 2020 WHA on the implementation of this resolution.
A WHO news release of the resolution is provided here along with the full resolution attached. The European Society of Intensive Care Medicine and the Society of Critical Care Medicine through the Surviving Sepsis Campaign, will be assessing steps  the Campaign will take to contribute and support these vitally important efforts. Please share this resolution information amongst your colleagues at your hospital in acknowledgement that sepsis has now been officially recognised as a global challenge in which we all play an important role worldwide. Thank you all for your dedication to early identification and treatment, antibiotic stewardship and continued vigilance on behalf of the patients we serve.

Recombinant human IL-7 in the treatment of sepsis: preclinical study in patients and animal model of sepsis.
Fabienne Venet
ESICM Levi-Montalcini Biomedical Science Award 2011

Implication of MAIT cells and other innate-like lymphocytes in the pathophysiology of septic shock
Frédéric PENE
Clinical Research 2010
Commentary on the HYPRESS Trial
SCCM President Todd Dorman comments on the HYPRESS trial on the use of hydrocortisone for the prevention of septic shock. He highlights the strengths and limitations of this randomised controlled trial and notes several key considerations for future studies.
The results of this clinical trial were originally presented October 3rd during the President's Session at LIVES 2016 in Milan and simultaneously published in JAMA.
Link to the article in JAMA
Visit our e-LIVES platform to see more…

Commentary on the DESIRE Trial 
In this video, Jean-Paul Mira comments on the DESIRE trial on the use of dexmedetomidine in ventilated septic patients in intensive care. The results of this clinical trial were presented for the first time during the President's Session at LIVES 2016 October 3rd.
Watch interview with DESIRE investigators Kyohei Miyamoto and Hitoshi Yamamura here.
Visit our e-lIVES platform to see more…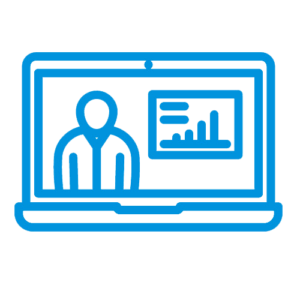 Webinar ~ SSC Guidelines 2016: What do you need to know?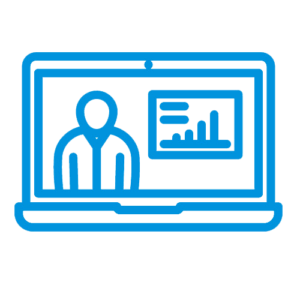 Webinar ~ SEPSIS-3: The New International Definitions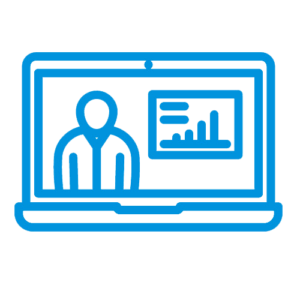 Webinar ~ Early treatment and management of septic patients.