ICMx Journal
In response to the need for a dedicated platform for important experimental research, ESICM created Intensive Care Medicine Experimental (ICMx) in 2013. 
ICMx is the second official journal of the European Society of Intensive Care Medicine and is dedicated to experimental and pre-clinical research in intensive care medicine.  The journal is steadily growing in terms of submissions and the number of citations.

600 citations were recorded in the last 18 months and some of the papers have been cited in high-ranking reviews – from pharmacology and physiology publications to others beyond the domain of intensive care medicine.

The geographical spread of submissions is very broad and includes Europe, Japan, Australia, Canada and the US. We are always keen to receive basic and experimental intensive care research and ESICM members receive a 40% discount on article processing fees.
Latest news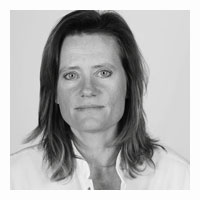 Dr. Nicole Juffermans, Professor of Translational Intensive Care Medicine at the University of Amsterdam Faculty of Medicine (AMC-UvA), has been appointed the new Editor-in-Chief of the Society's journal Intensive Care Medicine Experimental.
Prof. Juffermans works as an intensivist at the AMC. Besides her clinical work in the ICU, she is also principal researcher at the AMC (Academic Medical Centre) Laboratory of Experimental Intensive Care Medicine and Anesthesiology (LEICA) and staff member of the Department of Intensive Care Medicine.
Prof. Juffermans has been involved in the ICMx journal since its launch in 2013, serving as a senior guest editor for a number of special issues and on the Editorial Board for the past seven years. She also helped to steer the ESICM Diversity Task Force.
Widely published in numerous scientific journals, Nicole was Chief Editor of The Netherlands Journal of Critical Care (NJCC) from 2015-2018 and an Editor of the Springer handbook Transfusion in the Intensive Care Unit.
Her clinical and research background and credentials, extensive international network and clear vision for the journal make Nicole an excellent fit for the position.
On hearing the news of her appointment, Nicole told ESICM "I look forward to bringing the journal to the next level and to taking an active part in the ESICM community".
The ESICM Executive Committee warmly congratulate Nicole on this appointment and look forward to an excellent and fruitful collaboration together.
Submissions to ICMx
ICMx is an online, open-access electronic journal.
As an open access journal, ICMx guarantees rapid and widespread dissemination of research and operating under the SpringerOpen stable ensures quality processing and publicising of manuscripts. Open access does require an Article Processing Charge however, ESICM members are entitled to a 40% discount (please contact members@esicm.org for access code). Additionally, many institutions have an arrangement with Springer to fully or partially subsidise the cost, while waivers can be applied to those in many developing world countries or for those who demonstrate financial hardship.
While acceptance to our journal is not guaranteed, you can ensure that your submission has the best possible chance for success by carefully reviewing and adhering to the ICMx instructions for authors.
Two stimulating ICM Experimental Sessions were included in the programme at LIVES 2019.
Prof. Peter Radermacher tells more in this icTV interview…

The first focused on aspects of multiple organ dysfunction and the second – the "hot" topic of immunometabolism and the connection between mitochondria and the function of immuno-cells.
Both sessions were of particular interest to experimentally-working doctors, as well as clinicians.
YOU MAY ALSO BE INTERESTED IN