>WIN FREE REGISTRATION TO LIVES 2018 IN PARIS
Follow (and complete) the ESICM Infection Webinar Programme by June 2018 and you may be a lucky winner of one of 40 free registrations for LIVES 2018 in Paris!
The 40 top-scoring nurses in the final assessment of this programme will be rewarded with free entrance to LIVES 2018, plus reimbursement of travel costs of up to €400.


Have you submitted an abstract to LIVES 2018?
The abstract submission is now open. There are several awards available for the best abstracts submitted by N&AHP: 
one free registration to LIVES 2019 (core congress and/or one master class) plus travel and accommodation (up to 1000 Euro).

two free registrations to LIVES 2019 (core congress and/or one master class).

three free registrations to LIVES 2019 (core congress and/or one master class) plus travel and accommodation (up to 1000 Euro) supported by an unrestricted research grant from Nestlé.
There will also be a one-hour afternoon session at LIVES 2018 hosted by the N&AHP Committee, followed by a cocktail reception, both supported by Nestle.
Countdown to Paris
Do you want to submit an abstract, but you have questions or need help in drafting your submission? The Countdown to Paris programme helps N&AHP members with abstract submission! Simply send us an email: nahp@esicm.org and we will help you with abstract success!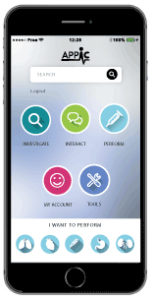 The First professional intensive care app designed for nurses, by nurses!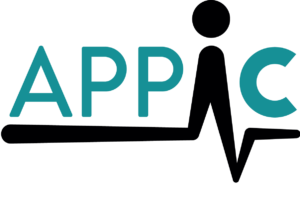 Test version available
> Google play
> App store
Already downloaded and used the App?
Would you like to get involved in N&AHP initiatives?
Do you have ideas for future projects or collaborations?
All questions and comments are welcome!
NAPMA: Nurse & AHP membership survey. We are interested as a society in the views of both our members and potential members on what membership means to you and how we can improve what we do.
Survey about non-physician providers (physician assistants and nurse practitioners) on the ICU in Europe
Benbenishty J et al. The migrant crisis and the importance of developing cultural competence in the intensive care unit
> Read more
NutritionDay in Nursing Homes – The Association of Nutritional Intake and Nutritional Interventions With 6-Month Mortality in Malnourished Residents.
> Read more
N&AHP Chair Carole Boulanger updates us on the numerous activities from the nurses and allied healthcare professionals group, including an exciting new educational course, practical smartphone App, nurse-led research study and LIVES 2018 abstracts…
Contact N&AHP here: nahp@esicm.org.
DecubICUs: One-Day Prevalence Study on Pressure Injuries
Often considered a healthcare complication of the past, pressure injuries sadly remain an issue for long term ICU patients – one that threatens the safety of these patients and as such, requires study and ultimately, solutions.
The objective of this multicentre International one-day prevalence study from the ESICM Trials Group is to provide an up-to-date, international "global" picture of the extent and patterns of pressure injuries in ICUs.
Co-PI Stijn Blot describes the rationale for DecubICUs and outlines the aims.
PICC use in the ICU:
Benefits & Pitfalls
Stijn Blot discusses considerations surrounding the use of peripherally-inserted central catheters versus central venous catheters in the ICU in this icTV interview.
ADVANCED NURSING PRACTICE:
Where are we in Europe?
In this icTV interview, Advanced Critical Care Practitioner Carole Boulanger describes the rationale for advanced nursing training and updates on the current state of practice in UK and Europe.