"N&AHP Hot Topics in ICU" Learning Programme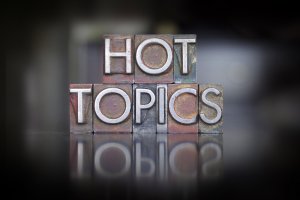 ESICM launches the new "N&AHP Hot Topics in ICU" blended learning programme consisting of a series of six webinars, followed by a workshop on the practical application of principles, to be held during LIVES 2020 (Madrid, Spain).
The webinars will cover topics such as: Detection and management of secretion retention, is it worth worrying about?; ICU Delirium Management & Prophylaxis; Renal Replacement Therapy; Management of Raised Intracranial Pressure; N&AHP contribution to Sepsis; Pressure Ulcers in ICU.
The 25 top-scoring N&AHPs in the continuous assessment of this programme will be rewarded free entrance to LIVES 2020. 
What did LIVES 2019 offer N&AHPs?
Pre-congress Master Classes. N&AHPs will be part of the master class faculty Practical aspects of RRT in ICU patients to be held on Sunday, September 29, 2019
Live debates on Monday, September 30
Thematic sessions including N&AHP research & networking: What's new? on Monday, September 30, 2019
Workshops such as
> Scientific writing – A beginners' guide on Monday, September 30, 2019 &
> Critical Care Rehabilitation on Tuesday, October 1, 2019 – part of the blended learning programme in progress. The 25 top-scoring N&AHPs in the continuous assessment of this programme will be rewarded free entrance to LIVES 2019, plus reimbursement of travel and accommodation costs of up to €400, to facilitate their participation in the workshop.  
Topical symposium supported by Nestlé on Tuesday, October 1, 2019
Clinical challenges on Tuesday, October 1, 2019
Continuous professional education on Wednesday, October 2, 2019
For more information on the annual congress Berlin 2019, see here
Preliminary programme LIVES 2019
Acknowledgement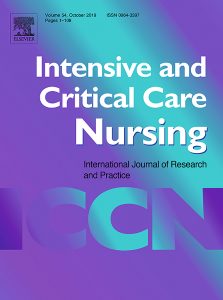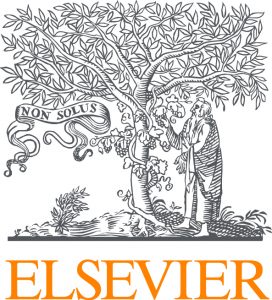 Special Membership Fees for 
N&AHPs
SPECIAL OFFER: From now on, N&AHPs can take advantage of a special membership fee of only 60 euros per year.
Join our ESICM community and benefit from all the advantages the Society offers, including an abstract writing workshop, education and web-based learning, Master Classes, research and the application for intensive care professionals created by intensive care nurses.
Achieve success in your professional career !
Closer integration of N&AHPs in ESICM Master Classes
ESICM is creating joint strategies for further educational & scientific activities focusing on cross-cutting themes and an interprofessional approach.
As part of a closer integration and collaboration process with the Division of Professional Development, N&AHP experts are now joining the faculties of our master classes and get actively involved.
N&AHPs wishing to participate in the ESICM training programmes held in Brussels can do so and benefit from special reduced fees, with further benefits.
Watch the interview with Johannes MELLINGHOFF RN, BSc (Hons), MSc, FHEA, Senior Lecturer in Critical Care, Faculty of Health & Social Care Education, Kingston University and St George's, University of London, UK.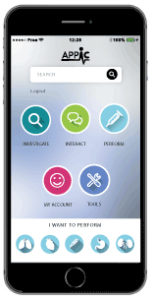 The first professional intensive care app designed for nurses, by nurses!

Available
   > Google play
   > App store
Already downloaded and used the App?  > Give us your feedback!
Contact us

Would you like to get involved in N&AHP initiatives?  Do you have ideas for future projects or collaborations?
All questions and comments are welcome!
The International Nursing Advanced Competency-based Training for Intensive Care study (INACTIC). The objective of this project is to define the core competencies required of a nurse working at an advanced level in intensive care and to develop a curriculum from these competencies.
Consensus methods will be used to enable interested stakeholders (ICU nurses, educators, patients and their relatives) from across Europe to identify and prioritise core competencies, which will be internationally applicable but able to accommodate local requirements. Following development of the competencies, they will be tested in a number of countries to determine applicability, feasibility and acceptability. A curriculum will be developed, based on the competencies, and a prototype educational resource will be developed from existing ESICM resources.
 Know more about INACTIC
Surveys

If you are an intensive care nurse with a minimum of 5 years' experience and working clinically on average 1 day a week in the ICU, we need your input.
Participate in our survey:  Survey
If you wish to share the survey with your colleagues you can also use the survey translated in other languages.
NAPMA: Nurse & AHP membership survey. We are interested as a Society in hearing the views of both our members and potential members on what membership means to you and how we can improve what we do.
Survey about non-physician providers (physician assistants and nurse practitioners) on the ICU in Europe
Benbenishty J et al. The migrant crisis and the importance of developing cultural competence in the intensive care unit
> Read more
NutritionDay in Nursing Homes – The Association of Nutritional Intake and Nutritional Interventions With 6-Month Mortality in Malnourished Residents.
> Read more
N&AHP Committee Chair, Carole Boulanger, updates us on the numerous activities designed for nurses and allied healthcare professionals, including an exciting new educational course, practical smartphone App, nurse-led research studies and LIVES abstracts…
Contact N&AHP here: nahp@esicm.org.
DecubICUs: One-Day Prevalence Study on Pressure Injuries
Often considered a healthcare complication of the past, pressure injuries sadly remain an issue for long term ICU patients – one that threatens the safety of these patients and as such, requires study and ultimately, solutions.
The objective of this multicentre International one-day prevalence study from the ESICM Trials Group is to provide an up-to-date, international "global" picture of the extent and patterns of pressure injuries in ICUs.
Co-PI, Stijn Blot, describes the rationale for DecubICUs and outlines the aims.
PICC use in the ICU:
Benefits & Pitfalls
Stijn Blot discusses considerations surrounding the use of peripherally-inserted central catheters versus central venous catheters in the ICU in this icTV interview.
ADVANCED NURSING PRACTICE:
Where are we in Europe?
In this icTV interview, Advanced Critical Care Practitioner, Carole Boulanger, describes the rationale for advanced nursing training and updates on the current state of practice in the UK and Europe.