The Neuro-Intensive Care section is led by Fabio Silvio Taccone and Lara Prisco.
Nicolas Weisset al. Understanding haepatic encephalopathy.
> Read more
Ary Serpa Neto et al. Known and unknown potentially modifiable factors contributing to outcome in brain-injured patients who need mechanical ventilatory support. Discussion on 'The BI-VILI project: a nationwide quality improvement project'.
> Read more
Clinical recommendations for pain, sedation, withdrawal and delirium assessment in critically ill infants and children: an ESPNIC position statement for healthcare professionals.
> Read more
TTM: Is 48 hours at 33ºC better than 24?
The current resuscitation guidelines recommend a target temperature of between 33-36°C for at least 24 hours
> Read this article review
Modifiable factors contributing to sepsis-associated encephalopathy?
Data on potentially modifiable contributing factors (severe hypoxia, systemic hypotension, metabolic disturbances, use of sedative agents, antibiotics and steroids) to SAE are scarce
> Read this article review
Decompressive Craniectomy for Traumatic Intracranial Hypertension?
> Read this article review
Mens sana in corpore sano: new guidelines on delirium, analgesia and sedation in the ICU
> Read this article review
Continuous Monitoring of Spinal Cord Pressure Possible after Spinal Cord Injury
> Read this article review
Is fever suppression beneficial or not?
> Read this article review
Do myoclonic jerks in post-cardiac arrest patients signal futility?
> Read this article review
What effect does Erythropoetin have in TBI patients?
Craig French provides us with the results of his EPO-TBI trial in this icTV video. These results were presented for the first time during the HOT TOPICS session at LIVES 2015 and published simultaneously in The Lancet.
Visit our e-LIVES platform to see more…

Visualising intracranial hypertension in adult and paediatric TBI
Geert Meyfroidt discusses results from a multicentre study aimed to assess the impact of the duration and intensity of episodes of increased intracranial pressure on 6-month neurological outcome in adult and paediatric TBI.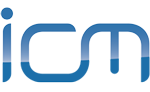 Elisa R Zanier
LEVI-MONTALCINI BIOMEDICAL SCIENCES AWARD 2014