ESICM'S 2018 Research Awards
Objectives
ESICM organises a comprehensive annual awards programme to recognise researchers and promote cutting-edge research related to intensive care medicine.
The 2018 Research Awards Programme has something for everyone…
This new programme offers researchers from across the intensive care spectrum more topical awards than ever before!
The Cardiovascular Dynamics section is led by Thomas Scheeren and Jan Bakker.
FENICE (Fluid Challenges in Intensive Care) is a multicentre observational trial designed and conducted by the ESICM Trials Group to investigate how fluids are administered in critically ill patients.
Cardiovascular Monitoring & Management in Austrian, German and Swiss Intensive Care Units. The objective of this multicentre study was to analyse the reality of haemodynamic monitoring and therapy of the critically ill in Austrian, German and Swiss intensive care units. This included acquisition of data on which types of haemodynamic monitoring clinicians have available in their ICU.
Use of CARdiovascular Drugs in Shock. In shock, organs are hypoperfused leading to dysfunction or death at a cellular level, as well as disruption in cardiovascular functions. Cardiovascular drugs are often used to manage patients in this state, despite the lack of consensus on their use.
This survey from the Cardiovascular Dynamics Section aimed to evaluate the indications, current practice, and therapeutic goals in European ICU's on the use of cardiovascular drugs in the treatment of shock states.
Results soon available.
Intra-abdominal Hypertension and Abdominal Compartment Syndrome World Survey.
This survey, endorsed by ESICM and WSACS, is part of a research project which aims to determine the impact, if any, of the 2013 World Society of the Abdominal Compartment Syndrome (WSACS) IAH/ACS Consensus Definitions/Clinical Management Guidelines, IAP measurement practices, on IAH/ACS clinical awareness and management.
Results from this survey will be compared with those obtained from a similar survey conducted in 2007.
This project was conducted by Dr RD Wise, a member of the WSCAS Clinical Trials Working Group, supported by WSACS and led by Pr Manu Malbrain.
A new perspective for Oxygen Therapy in Suspected Acute Myocardial Infarction
The DETO2X-AMI is the largest trial to date investigating the effect of oxygen therapy in patients with suspected IMA with no hypoxaemia at baseline, both in the prehospital and hospital setting.
> Read the article review
Angiotensin II for the Treatment of Vasodilatory Shock
Vasodilatory shock is a severe clinical condition characterised by acute reduction of vascular resistance leading to systemic hypoperfusion, multi-organ dysfunction and death.
> Read the article review
Conservative fluid management: Turn off the tap after use?
In the recently published updated guidelines by the Surviving Sepsis Campaign, fluid administration is the mainstay of initial resuscitation of septic patients and it should be performed early
> Read this article review
Restricting volumes of resuscitation fluid in adults with septic shock: CLASSIC Trial
The administration of fluid optimises intravascular volume and perfusion pressure of vital organs, excessive fluid administration can be detrimental.
> Read this article review
Cardiac output measurements: Echocardiography vs. thermodilution.
The clinical standard is considered to be intermittent thermodilution technique based on the Stewart–Hamilton equation. This technique has its limitations, including variability in serial measurements of CO and rare, but potentially serious, complications.
> Read this article review

The cardiovascular effects of hyperoxia
Angelique M.E. Spoelstra – de Man
Next start-up grant 2014

Aggregated evidence for the effects of hyperoxia in critical illness
Hendrik Helmerhorst
Young Investigator Award 2015
Randomised controlled trial on the use of nitric oxide during paediatric cardiopulmonary bypass
In this icTV interview, Warwick Butt discusses translational results from his multicentre randomised controlled trial on the use of nitric oxide during paediatric cardiopulmonary bypass.
Results from the trial were initially presented during the President's session at LIVES 2016 on Monday October 3rd.
Visit our e-LIVES platform to see more…

Fluid Administration in Europe: Current Practice
There have been a number of high profile studies into fluid management in Europe in recent years. In this icTV video, Maurizio Cecconi updates us on where we are in current practice, what we still need to determine and highlights a few key studies to guide us in our understanding of how we are administering fluids in our patients.
Fluid challenges in intensive care: the FENICE study: A global inception cohort study (ICM, 9/2015)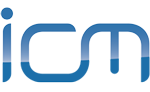 POCUS: Point-of-care ultrasound in intensive care units