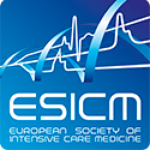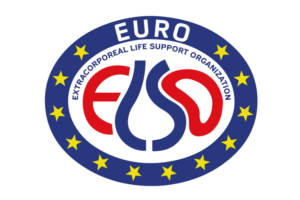 JOINT EVENT EuroELSO & ESICM
Format: Virtual
Dates: March 14-15, 2024
The Foundation Course (introductory) in ECLS/ECMO will immerse the participants in the ECMO circuit, canulation for adult cardiac & respiratory ECMO, anticoagulation on ECMO, as well as fundamentals on ECMO for Adult Respiratory & Cardiac Failure. This e-Course is part of a joint EuroELSO & ESICM programme to provide specialised training in extracorporeal techniques to healthcare professionals interested in the field. Certificates may be validated at EuroELSO on the path to the ELSO Adult ECMO Practitioner Certification (E-AEC).  After registering, ensure you access the dedicated online classroom on the ESICM Academy.
Continue your learning journey with the Advanced Master Course and Transition course. 
Highlights of previous sessions

2023
The second edition of this educational collaboration with EuroELSO provided basic training in extracorporeal techniques to 83 participants from 20 countries by leveraging 2D Virtual Reality and other interactive formats! Here's what participants liked most about it:
Great speakers with a huge experience to share.
It was very interactive and the clinical cases were very interesting and useful for clinical practitioners.
Completeness! Every aspect has been addressed in detail.
Interaction with experts and among themselves. Getting to know the practice around the world.
High-quality slide presentations.
2022
We are proud of this joint educational action with EuroELSO, which provided specialised training in extracorporeal techniques to 101 participants from 29 countries by leveraging 2D Virtual Reality and other interactive formats! See what participants liked most about the first edition of this innovative e-Master Class:
Terrific two days. Wonderful interaction. See you in Madrid and/or London!
This masterclass should be mandatory for everyone, who takes care ECMO patients, holistic, it was awesome.
Thanks a lot for sharing knowledge and experience. Looking forward to seeing you in London!
I am very glad to learn so much from such a great team. I am already enrolled in the hands-on workshop in Madrid next May. Thank you so much!
Thank you all for this spectacular course