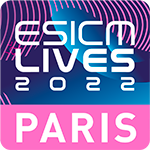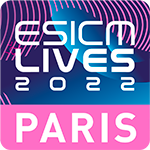 LIVES, October 22-26, 2022, Paris (Palais des Congrès – Porte Maillot)
Our annual congress is finally back in presence in Paris! One of the largest and most prestigious gatherings of intensive care personnel worldwide, LIVES is the place where you can absorb the latest evidence and advance in Intensive Care and patient care through multidisciplinary discussions and talks, interactive courses, demonstrations of the newest technology and simulation exercises.
In Paris, the innovative formats of on-site sessions and activities will facilitate networking and knowledge exchange with colleagues and friends. We are determined to make your on-site conference experience as memorable and rewarding as ever.
Join thousands of physicians, anaesthetists, trainees and nursing and allied health professionals from every continent and over 90 countries, during 5 eventful days:
• 22-23 October ~ Pre-congress Educational Courses Weekend
• 23 October, 17:00-18:30 CEST ~ Opening Session followed by the Welcome Reception
• 24-26 October ~ Congress Scientific Sessions and Educational Hands-on & Workshops