LIVES 40,

Madrid

, May 12-14, 2022 (Hotel NH Eurobuilding Madrid)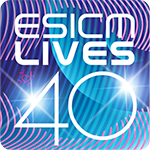 2022 marks the 40th anniversary of ESICM and what a journey it has been! We now count nearly 10,000 members from 132 countries: physicians, nurses, allied healthcare professionals, scientists or trainees from Europe and beyond who comprise our global intensive care community.
We are excited to celebrate this milestone with our community face-to-face, with an exclusive and unique on-site event in Madrid!
Join our line-up of international speakers at LIVES 40 and advance your knowledge by attending multidisciplinary talks and scientific sessions encompassing all branches of intensive care medicine, as well as hands-on educational sessions, discussions and debates.