ESICM'S 2021 Research Awards
The ESICM Research and Industry Awards offer "something for everyone", from junior to more experienced researchers, and from basic to clinical research.
Jan De Waele, Chair of the ESICM Research Committee, outlines the process and different categories of awards.
More information on ESICM Awards webpage.
Section and Project Group
The Metabolism, Endocrinology & Nutrition section is led by Mette M. Berger and Gunnar Elke.
Research – Research Projects
Yaseen M. Arabi et al. The intensive care medicine research agenda in nutrition and metabolism.
> Read article (Free Access)
Annane D et al. Guidelines for the Diagnosis and Management of Critical Illness-Related Corticosteroid Insufficiency (CIRCI) in Critically Ill Patients (Part I)
> Read more
Yaseen M. Arabi and Jean-Charles Preiser, A critical view on primary and secondary outcome measures in nutrition trials.
> Read more
François Bagate et al. Association between relative adrenal insufficiency and septic cardiomyopathy: a preliminary report.
> Read more
Matteo Bassetti et al. Antimicrobial resistance in the next 30 years, humankind, bugs and drugs: a visionary approach.
> Read more
Gennaro Martucci et al. The effect of high-dose cholecalciferol on bioavailable vitamin D levels in critically ill patients: a post hoc analysis of the VITdAL-ICU trial.
> Read more
Sodium Lactate to Improve Organ Function?
In this icTV interview, Chair of the Metabolism, Endocrinology & Nutrition (MEN) section Carole Ichai discusses sodium lactate and the positive role it can play in critically ill patients – namely  improving organ oxygenation.
Want to know more? Carole Ichai presented on sodium lactate in sepsis at LIVES 2017. You can view the full webcast on e-LIVES here.
Visit our e-LIVES platform to see more…


In this interview, Kathy Rowan reveals results from the CALORIES trial which compared early nutritional support with parenteral versus enteral routes. She also shares her thoughts on the clinical impact of the results and provides details about the next steps.
These results were presented at the Hot Topics Session at LIVES 2014 in Barcelona and simultaneously published in NEJM.
Visit our e-LIVES platform to see more…


Nutrition and metabolism in the critically ill patient: What we know
In this icTV interview, we sit down with Greet Van den Berghe to discuss where we are with regards to nutrition practice in the ICU: What do we know definitively? What questions still remain unanswered? And of course, what about glucose?
A paper featuring key research priorities on nutrition and metabolism noted by Van den Berghe and colleagues was recently published in Intensive Care Medicine. Read the article in ICM here.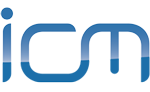 Are humans capable of modulating their immune response at will?
icTV sits down with Peter Pickkers to discuss his fascinating study which attempted to challenge the belief that the autonomic nervous and immune systems cannot be voluntarily influenced by utilising a short-term training programme, consisting of meditation, breathing techniques and cold exposure.