Yaseen M. Arabi et al. The intensive care medicine research agenda in nutrition and metabolism.
> Read article (Free Access)
Annane D et al. Guidelines for the Diagnosis and Management of Critical Illness-Related Corticosteroid Insufficiency (CIRCI) in Critically Ill Patients (Part I)
> Read more
Yaseen M. Arabi and Jean-Charles Preiser, A critical view on primary and secondary outcome measures in nutrition trials.
> Read more
François Bagate et al. Association between relative adrenal insufficiency and septic cardiomyopathy: a preliminary report.
> Read more
Matteo Bassetti et al. Antimicrobial resistance in the next 30 years, humankind, bugs and drugs: a visionary approach.
> Read more
Gennaro Martucci et al. The effect of high-dose cholecalciferol on bioavailable vitamin D levels in critically ill patients: a post hoc analysis of the VITdAL-ICU trial.
> Read more

MOTAFEE project
Tobias Wollersheim
Nestlé Award for Practice Improvement in ICU Nutrition 2013

Endotoxin tolerance in acute liver failure syndromes
Julia Wendon
Basic Award 2011
Are humans capable of modulating their immune response at will?
icTV sits down with Peter Pickkers to discuss his fascinating study which attempted to challenge the belief that the autonomic nervous and immune systems cannot be voluntarily influenced by utilising a short-term training programme, consisting of meditation, breathing techniques and cold exposure.
Peter Pickkers was a keynote speaker at LIVES 2015, ESICM's 28th Annual Congress in Berlin. See his full presentation at LIVES in e-LIVES.
Visit our e-LIVES platform to see more…

In this interview, Kathy Rowan reveals results from the CALORIES trial which compared early nutritional support with parenteral versus enteral routes. She also shares her thoughts on the clinical impact of the results and provides details about the next steps. These results were presented at the Hot Topics Session at LIVES 2014 in Barcelona and simultaneously published in NEJM.
RCT 'CALORIES' RESULTS : full presentation
Watch the full presentation.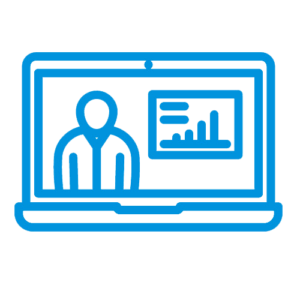 Webinar ~ IV iron: A solution for anaemia in intensive care?