LIVES, 02-06 October 2021, Copenhagen

ESICM's annual congress, LIVES, attracts audiences of over 6,000 physicians, anaesthetists, trainees and nursing and allied health professionals, every year, from every continent and 97 different countries. In 2020, due to the pandemic, we adapted the format for LIVES 2020 and produced a fully digital experience that was both creative and interactive, whilst delivering the highest level of scientific content, hot topics, research, debate and expert opinion.
For our 2021 congress experience, we will be bringing together the global intensive care community and a diverse faculty of more than 300 international speakers, for what will be the Society's 34th annual congress at the Copenhagen Bella Center, Scandinavia's largest congress centre, from 02-06 October 2021.
LIVES 2021 will offer discussion and debates, master classes, diploma preparation courses, abstract presentations, scientific sessions, live voting and interaction, a Simulation Centre, Tech Lounge, NEXT Lounge, demonstrations, a major congress exhibition and a wealth of fun and informal social and networking possibilities
This year, we are heading north, to Copenhagen, home to one of the oldest monarchies in the world, with a history tracing back to the Viking Age. Canals, cobblestone streets, palaces and great restaurants make for a beautiful backdrop to this green and sustainable city.
With a public transport infrastructure that is among the most efficient and reliable in the world and a state-of-the-art international airport, Copenhagen is easy to reach and to navigate. So join us there to connect with your peers and to learn and engage with ESICM for a stimulating few days.
Submit your abstract here
Abstract extended deadline: 17 May 2021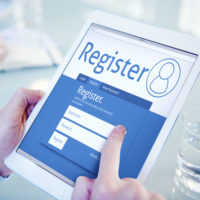 Registration
More information in May