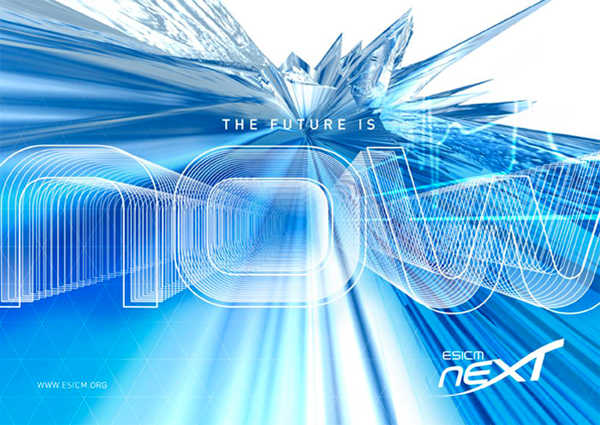 The programme will establish mentorship relations between ICM trainees or young specialists and international ICM experts.
To boost your career opportunities
The programme offers a unique occasion to connect NEXT members with ESICM's European network of experienced professionals.
Applications for the new edition are now closed.
Participate in the NEXT-Mentoring Project
Objectives of the ESICM NEXT Mentoring Programme:
To enhance and support a candidate's research career and strengthen these mentees by:
Enhancing their research skills and productivity
Guidance and enhancing their clinical skills
Facilitating their professional development in all aspects
Supporting multicultural and diverse workforces
ESICM NEXT Mentoring Programme seeks…
Young talents, eager to expand their quantitative research methods and practices.
A mentee should possess:
A basic research and clinical knowledge
Problem-solving and innovation skills
Ability to work independently
Value research integrity and collaborative research
A high level of motivation
Good communication skills
Interpersonal skills
Who can apply to become a mentee?
All ESICM NEXT (NEXT Member are members of the Society ≤ 37years of age members) are eligible to apply for the ESICM NEXT Mentoring Programme.
Responsibilities of the Mentee:
A mentee is responsible for contacting his/her assigned mentor directly. The mentee will:
Take part in the mentor-mentee lunch meeting at the LIVES congresses, for two consecutive years
Initiate contacts and schedule meetings with his/her mentor.
Prepare a specific agenda for each of these meetings, including career goals. Both mentors and mentees should take notes during the meeting to monitor the process and follow up on agreed-upon action plans (Activity Report).
Learn to evaluate the ideas and suggestions given to them by their mentor and be open to new ways of looking at situations and doing things differently.
Prerequisites
You must be an ESICM member, ≤ 37years of age members.
Application
To become a mentee, it is necessary to fill out the application form on the ESICM webpage. Applications are now closed.
Selection Criteria and Matching Process:
In line with our mission, a mentee will be selected on the basis of research experience, academic and extra-curricular experiences, diversity and motivation/need for mentoring. The ESICM Next Committee will assess the applications and, together with the ESICM Research Committee, match the mentors and mentees.
Time commitments
The second mentor-mentee Face to Face meeting of the 2022-2024 Programme will be during LIVES 2023 in Milan. The minimum requirement for this programme is for mentees and mentors to attend orientation meetings at least twice a year, as well as the LIVES mentor-mentee lunch.
The extent of interaction can vary, from phone calls or internet meetings, to face-to-face meetings. The ESICM office, together with the NEXT Mentoring Programme Coordinator, will contact you every six months for evaluation purposes. If the mentee participates in the programme regularly, he/she will receive a free entry to LIVES for the course of the programme (2022-2024).
The NEXT-Mentoring Experience

Mentor Karin Amrein and Mentee Gennaro Martucci discuss their experiences with the NEXT-Mentoring project.
The Rationale for Mentoring
In this icTV interview, NEXT Committee Member Peter Schellongowski discusses the rationale for mentoring from the perspective of a mentor and a mentee and updates us on a new, novel initiative from the NEXT Committee: the NEXT-Mentoring Project.
Peter Schellongowski updates us on the newest initiative from NEXT for trainees and young specialists training in intensive care medicine.