Experienced intensivist and researcher for key position on Society's journal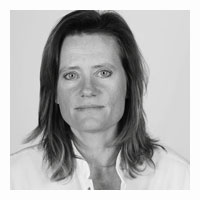 Dr. Nicole Juffermans, Professor of Translational Intensive Care Medicine at the University of Amsterdam Faculty of Medicine (AMC-UvA), has been appointed the new Editor-in-Chief of the Society's second official journal Intensive Care Medicine Experimental (ICMx).
Prof. Juffermans works as a staff member at the Department of Intensive Care Medicine of the Onze Lieve Vrouwe Gasthuis (OLVG) Hospital, a large teaching hospital in the inner city of Amsterdam.
Besides her clinical work in the ICU, she is also principal researcher at the Amsterdam University Medical Center (location AMC) in the Laboratory of Experimental Intensive Care Medicine and Anaesthesiology (LEICA).
Prof. Juffermans has been involved in the ICMx journal since its launch in 2013, serving as a senior guest editor for a number of special issues and on the Editorial Board for the past seven years. She also helped to steer the ESICM Diversity Task Force.
Widely published in numerous scientific journals, Nicole was Chief Editor of the Netherlands Journal of Critical Care (NJCC) from 2015-2018 and an Editor of the Springer Handbook Transfusion in the Intensive Care Unit.
Her clinical and research background, strong credentials, extensive international network and clear vision for the future of the journal make Nicole an excellent fit for the position.
On hearing the news of her appointment, Nicole told ESICM "I look forward to bringing the journal to the next level and to taking an active part in the ESICM community".
The ESICM Executive Committee warmly congratulates Nicole on this appointment and looks forward to an excellent and fruitful collaboration together.
Access Intensive Care Medicine Experimental (ICMx) here.