EuroAsia,

Delhi

, May 26-29, 2022
This inter-continental gathering has quickly become a significant appointment for intensivists worldwide.
The location for EuroAsia 2022 will be the fascinating city of Delhi, from 26-29 May.
In collaboration with our colleagues from the Indian Society of Critical Care Medicine (ISCCM), we are designing a comprehensive programme to fulfil the needs of physicians, nurses and allied health practitioners from all over Asia and beyond.
The expert faculty will come together for highly stimulating discussions on topical ICU topics such as haemodynamics, infection, neurointensive care, nutrition, renal, respiratory, sedation, sepsis management, trauma and tropical diseases.
Jointly organised with the Indian Society of Critical Care Medicine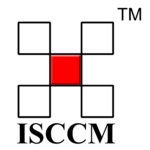 Save the date! More information coming soon.