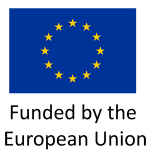 Provision of Training on Intensive Care Medicine Skills for Health Professionals Not Regularly Working on Intensive Care Units
COVID-19 Skills Preparation Course

ESICM is currently working for the European Commission to develop and deliver a training programme in Intensive Care fundamentals for healthcare professionals not regularly working in Intensive Care Units.
Funded by the European Commission, the C19_SPACE programme for the Provision of Training on Intensive Care Medicine Skills for Health Professionals Not Regularly Working on Intensive Care Units is available to doctors and nurses in all 27 EU Member States and the UK.
The project aims to promote the concept of a 'healthcare army' in case of deployment during potential surges of COVID-19.  Rapid training will be available for a multidisciplinary pool of selected healthcare professionals, who will acquire the skills to be able to support and assist ICUs in times of need.
The programme, which runs until the end of December 2020, will be conducted across EU hospitals with Intensive Care capacity with the support of national intensive care societies and national health ministries, national champions, local trainers (intensive care physicians and nurses) and trainees.
No distinction will be made regarding the ownership, category or level of the hospital (regional, national, reference, specialised or general).
The content of the training will include online self-learning and local face-to-face components and will be implemented in cooperation with the 27 EU Member States and the United Kingdom.  The curriculum includes personal safety, donning and doffing of PPE, introduction to ICU, the ICU patient, basics of respiratory support, haemodynamic monitoring, sepsis and infections and other aspects of ICU care.
The training will be adaptable to the participant, taking into consideration any training previously completed in the field.
The roles of the key facilitators of the programme – the national organisations, national champions, hospitals, local trainers and trainees – are explained below.
Learn more about the Key facilitators and Get involved in C19_Space!