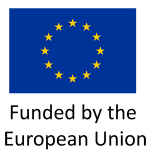 Provision of Training on Intensive Care Medicine Skills for Health Professionals Not Regularly Working on Intensive Care Units
COVID-19 Skills Preparation Course

Funded by the European Commission, ESICM prepares the unique C19_SPACE training programme in Intensive Care Fundamentals for Healthcare Professionals not regularly working in Intensive Care Units.
C19_SPACE stands for the Skills PrepAration CoursE. It is available for every doctor and nurse working in a hospital with an Intensive Care Unit, in all 27 EU Member States and the United Kingdom.
In this way, our 'healthcare army' will be prepared for potential surges of COVID-19, and this before the end of the year!
In the 27 EU Member States and the United Kingdom, the healthcare professionals will be foreseen with all necessary skills through:
Rapid training of a multidisciplinary pool of healthcare professionals

Refreshment of the previous crash trainings completed

Self-learning through webcasts & podcasts

Local face-to-face or live virtual events

Immersive Learning through Virtual Reality Experience

A full inclusive training tool kit with an "Intensive Care Unit Passport"
With the support of the national Intensive Care Societies, national health care organizations, for doctors and nurses, the ministries and the hospitals, we provide the skills necessary. Read more below and join us for this unique course in the battle against the Covid-19 pandemic.
Important! C19_SPACE training will open the online platform for its trainees on November 3rd, 2020. Trainers will receive the registration links and verification codes for their trainees the same day. Trainers will share the links and codes with their trainees who are requested to complete the registration following a 2-step approach: pre-registration and full application form.
Due to limited availability of healthcare professionals in such difficult times, registrations for C19_SPACE training programme remain open until the end of the year. 
Learn more about the Key facilitators and Get involved in C19_Space!