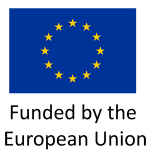 Provision of Training on Intensive Care Medicine Skills for Health Professionals Not Regularly Working on Intensive Care Units
COVID-19 Skills Preparation Course

As the pandemic remains very present in all our lives and you keep fighting every day on the frontline to protect and provide the best of care to our patients, ESICM remains committed to supporting the healthcare community.
It is why ESICM is re-opening the COVID-19 Skills Preparation Course (C19_SPACE) for any healthcare professionals worldwide.
Funded by the European Union, the programme provides Intensive Care Fundamentals for Healthcare Professionals not regularly working in Intensive Care Units (ICUs).
The programme is delivered in English and is FREE of charge (CME credits excluded).
C19_SPACE stands for the Skills PrepAration CoursE. It is available for every doctor and nurse working in a hospital with an Intensive Care Unit. In this way, a 'healthcare army' is getting trained to fight against COVID-19.
The healthcare professionals taking up this training will be foreseen with all necessary skills through:
Rapid training of a multidisciplinary pool of healthcare professionals

Refreshment of the previous trainings completed

Self-paced learning including innovative resources

8 Multimedia Modules on a variety of topics ranging from "Personal Safety, Donning and Doffing of PPE" to "Basic of Respiratory Support and Haemodynamic Monitoring".
4 Video clinical cases to reflect on the decisions made, identifying differences and similarities with the custom and practice of the local unit and understanding their rationale.
2D Virtual Reality Experiences to immerse yourself in realistic safe learning environments, tackling admission sequence of the ICU patients, decision-making pathways and 2 master cases on the "Deteriorating patient" and the "Stabilised patient".