In memoriam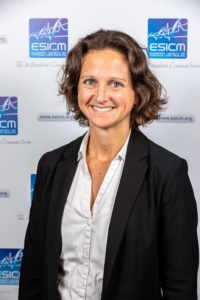 The Intensive Care Community is in mourning the death of Professor Sophie Hamada who tragically passed away on August 16, 2022.
Sophie was a wonderful colleague. She was an anaesthesiologist and intensivist specialised in the management of trauma patients at the Hopital Européen Georges Pompidou in Paris. Professor Hamada was an expert in neurocritical care, president and co-founder of the Traumabase national registry, and responsible for the " Security, Protection and Quality of Data" Group, Paris, France.
Her commitment to intensive care medicine and in particular to trauma care has been reflected throughout her career by her desire to share her knowledge and skills and by her involvement in national and international societies, such as ESICM, where she was deputy chair of the Trauma & Emergency Medicine section, active member of the Research Committee and co-director of the "The art of Trauma Care" masterclass.
We will miss her smile, her enthusiasm and her joie de vivre.
On behalf of the members of the European Society of Intensive Care and its Executive Committee, we extend our deepest condolences to her family and friends.