Obituary: Claude Martin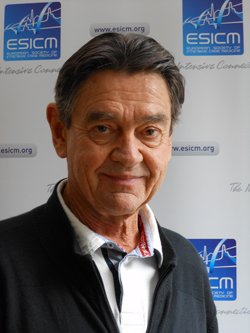 Professor Claude Martin, 1949-2019
It is with deep sadness that we announce the passing of our close friend and colleague, Professor Claude Martin of the Hôpital Nord, Marseille (France).
Claude Martin was born in Boulogne-Billancourt, France, in 1949 and died in Marseilles, France, on September 2, 2019. He received his medical training at the School of Medicine in Marseilles, from where he graduated in 1979.
After graduating, he worked as an Assistant/Associate Professor in the Department of Anesthesiology and Intensive Care of the South Hospital, Marseilles.  In 1989, he was appointed Professor of Anesthesiology and Intensive Care, and from 1992-2015, he chaired the Department of Anesthesiology and Intensive Care of the North Hospital, Marseilles.
Claude Martin dedicated his life to patient care, clinical research and medical student education.  He also worked on conditioning/humidification in mechanically ventilated patients, antimicrobial stewardship in severe infections, surgical antimicrobial prophylaxis and sedation. He understood very early the benefits of using norepinephrine in septic shock.
He published more than 350 peer-reviewed articles, textbooks, was a regular speaker at LIVES and served as editor for several journals.
Claude was the President of the French Society of Anesthesiology and Intensive Care (SFAR) from 2008-2010, and a member of many international societies, including the European Society of Anaesthesiology (ESA) and ESICM.  A former Chair of the ESICM Systemic Inflammation & Sepsis (SIS) Section and the Infection (INF) Section, Claude was particularly active in the Research Committee.  His commitment was always to encourage research activities of the highest scientific level possible and to facilitate as many large multicentre studies across different countries in Europe and beyond.
Despite a life facing diseases, he never lost his kindness, humanity, and sense of humour. Although we mourn this loss, the European intensive care community is richer for his expertise and gentle and refined ways.