Announcement made at the second annual Big Data Talk & Critical Care Datathon, Milan
The executive leadership of ESICM and SCCM came together in Milan on 31 January-2 February for the second annual Big Data Talk and Datathon, where they announced a new joint collaboration on Data Science.
Data science is increasingly prominent in clinical investigation, patient care, and performance improvement activities. These initiatives represent the combined efforts of clinicians and data scientists to improve patient outcomes.
In a fashion paralleling the Societies' joint Surviving Sepsis Campaign, the ESICM and SCCM are developing a novel collaborative effort around data science in critical care.
This initiative is forward looking and innovative, leveraging talent in multiple domains, disciplines, and countries. An overarching goal is to create a data structure to characterise an episode of critical care, seamlessly share those elements, and enable a global approach to enhancing patient care and outcomes.
This landmark effort builds upon a rich history of collaboration around sepsis, as well as recent experience garnered from data exploration in Datathons.
The group pictured includes key leaders in data science, as well as the combined executive leaderships of both societies who have designed and launched this joint initiative. Across a global data platform that supports both inquiry and care, the goal is to achieve a world where there are "no countries". What our two Societies can do together is then only limited by what we can "Imagine".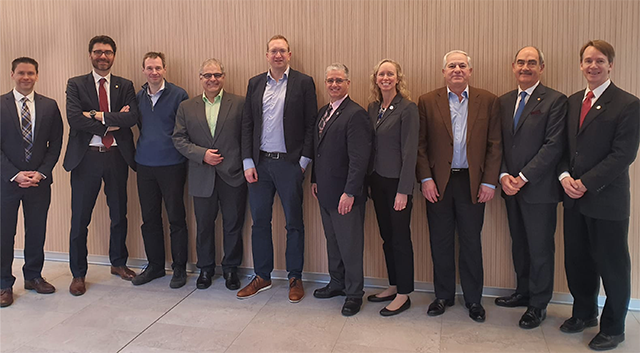 #ArtificialIntelligence #ESICM #MIT #20datathon #20datatalk #scientists #intensivists