OPENING SESSION – Full session online
ESICM's 31st Annual Congress sees its official start on Sunday, October 21st with an Opening Session featuring some of the top experts in intensive care medicine and some timely and inspiring keynote presentations to ensure you begin your LIVES 2018 experience on a high point…
Want to see the full LIVES 2018 Opening Session? Access here on e-LIVES!
---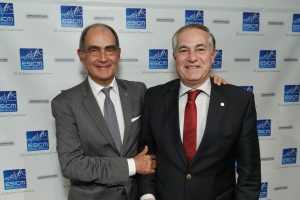 ESICM President Massimo Antonelli will open the session with a welcome address for participants and an update on the Society's activities and future initiatives, and to present the 2018 Society Medal.
President-elect Jozef Kesecioglu will then take to the stage to present 2018's Honorary Memberships and his vision for the future of the Society.
---
The Opening Session will feature two inspiring and topical keynote presentations. In the first, Author Francesca Gino (Boston, United States) will share insights on why the most successful and innovative among us break the rules, and how rebellion brings joy and meaning into our lives.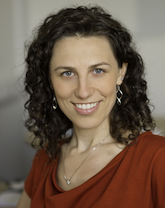 "Rebels have a bad reputation. We think of them as troublemakers, outcasts, contrarians: those colleagues, friends, and family members who complicate seemingly straightforward decisions, create chaos, and disagree when everyone else is in agreement. But in truth, rebels are also those among us who change the world for the better with their unconventional outlooks. Instead of clinging to what is safe and familiar, and falling back on routines and tradition, rebels defy the status quo. They are masters of innovation and reinvention, and they have a lot to teach us."
---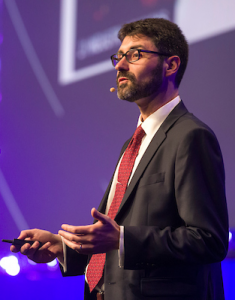 Next, Chair of the Division of Scientific Affairs, Maurizio Cecconi, is on deck to provide us with details on what to discover at LIVES 2018, including new features like the LIVES Arena, our Expert Unplugged sessions and daily podcasts. Of course, this edition of the congress will still offer our popular daily interactive debate sessions, plus a more comprehensive daily blog, more Twitter-moderated sessions than ever and a record 24 clinical trials with results to be presented at daily live online sessions!
---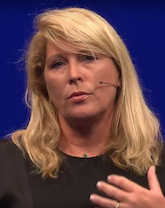 In our second keynote of the evening, Laurence Devilliers (Paris, France) will discuss Social and affective dimensions in spoken interactions.
Following this undoubtedly practical yet thought-provoking presentation, Massimo Antonelli, Jozef Kesecioglu, Maurizio Cecconi will officially open the congress and invite all delegates and faculty to join the opening reception in the  exhibition area.
Let's kick off this annual congress with a bang… and afterwards enjoy networking at the opening reception!
---
OPENING SESSION ~ Thematic Session
Sunday October 21st 2018, 17:00-18:10, room Paris
#LIVES2018