Facing the AMR challenge & providing solutions for critically ill patients
10th European Antibiotic Awareness Day
Brussels, 15 November 2017. Patients in European intensive care units (ICUs) are increasingly suffering from infections caused by multidrug-resistant bacteria, which is associated with increased costs and worse outcome. The European Society of Intensive Care Medicine (ESICM) and the ESICM Infection Section support the European Antibiotic Awareness Day and strongly believe that antibiotics should be used judiciously in critically ill patients.
Today, intensive care and infectious disease specialists from the European Society of Intensive Care Medicine (ESICM), European Society of Microbiology and Infectious Diseases (ESCMID) and World Alliance Against Antimicrobial Resistance (WAAAR), united in the ANTARCTICA (ANTimicrobiAl Resistance CriTIcal CAre) – coalition, call for increased awareness and action among intensive care and infectious diseases health care professionals to reduce antimicrobial resistance (AMR) development in critically ill patients, to improve treatment of AMR infections and to coordinate scientific research in this high-risk patient population. The full ANTARCTICA coalition statement on AMR in the ICU can be found here.
Strategies for appropriate antibiotic therapy that intensive care professionals can start using today include:
avoiding the use of antibiotics for inflammation without infection
reducing, whenever possible, the duration of antibiotic treatment and halt the unnecessary use of broad-spectrum antibiotics
administering the optimal dose of antibiotics when antibiotics are needed
Close collaboration with other specialties, and combining these and other interventions in Antibiotic Stewardship Programmes should be a priority in every ICU.
Finally, considerate antibiotic use and halting AMR remains a responsibility shared by all healthcare workers, from physicians to maintenance personnel, from nurses to physiotherapists, from consultants to medical students. Together, we can reduce AMR in our ICUs, and continue to treat our patients effectively.
In addition to the ANTARTICA call for action, ESICM has endorsed the EPHA (European Public Health Alliance) JOINT STATEMENT ON ANTIMICROBIAL RESISTANCE (AMR), which was approved by the European Commission (EU Health Policy Platform).
Watch & share our short video (YouTube) on AMR: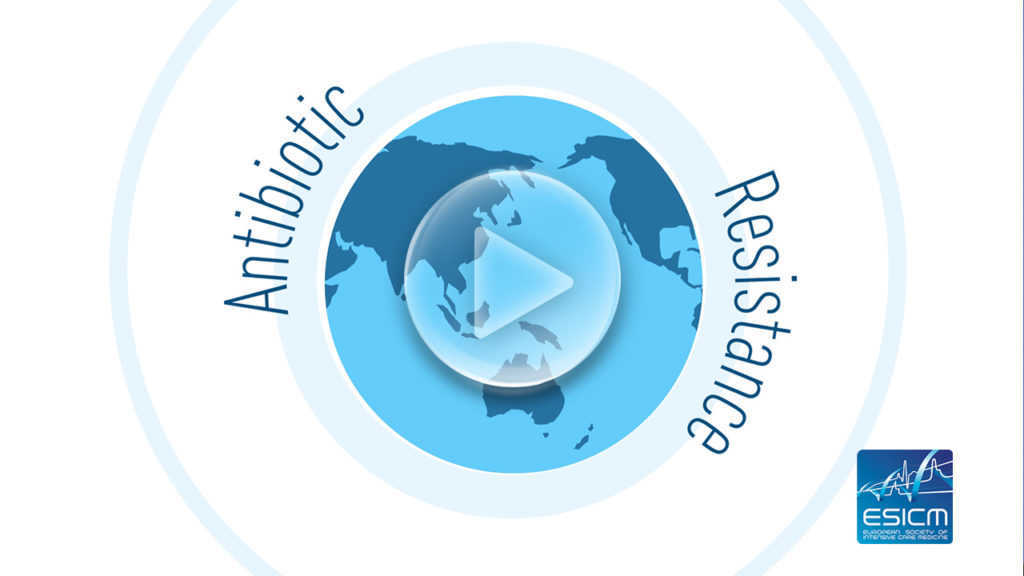 Join us on Social Media on the European Antibiotic Awareness Day & show your support of this important initiative:
#EAAD (European) #AntibioticResistance (Global)
Let us know:
@ESICM #ESICM