ONLINE FIRST (free access)
LATEST ARTICLES
Original ~ OPEN ACCESS
Association of laPrehospital high-dose methylprednisolone in resuscitated out-of-hospital cardiac arrest patients (STEROHCA): a randomized clinical trialnguage concordance and restraint use in adults receiving mechanical ventilation
Obling L. E. R. et al.
---
Visual Abstract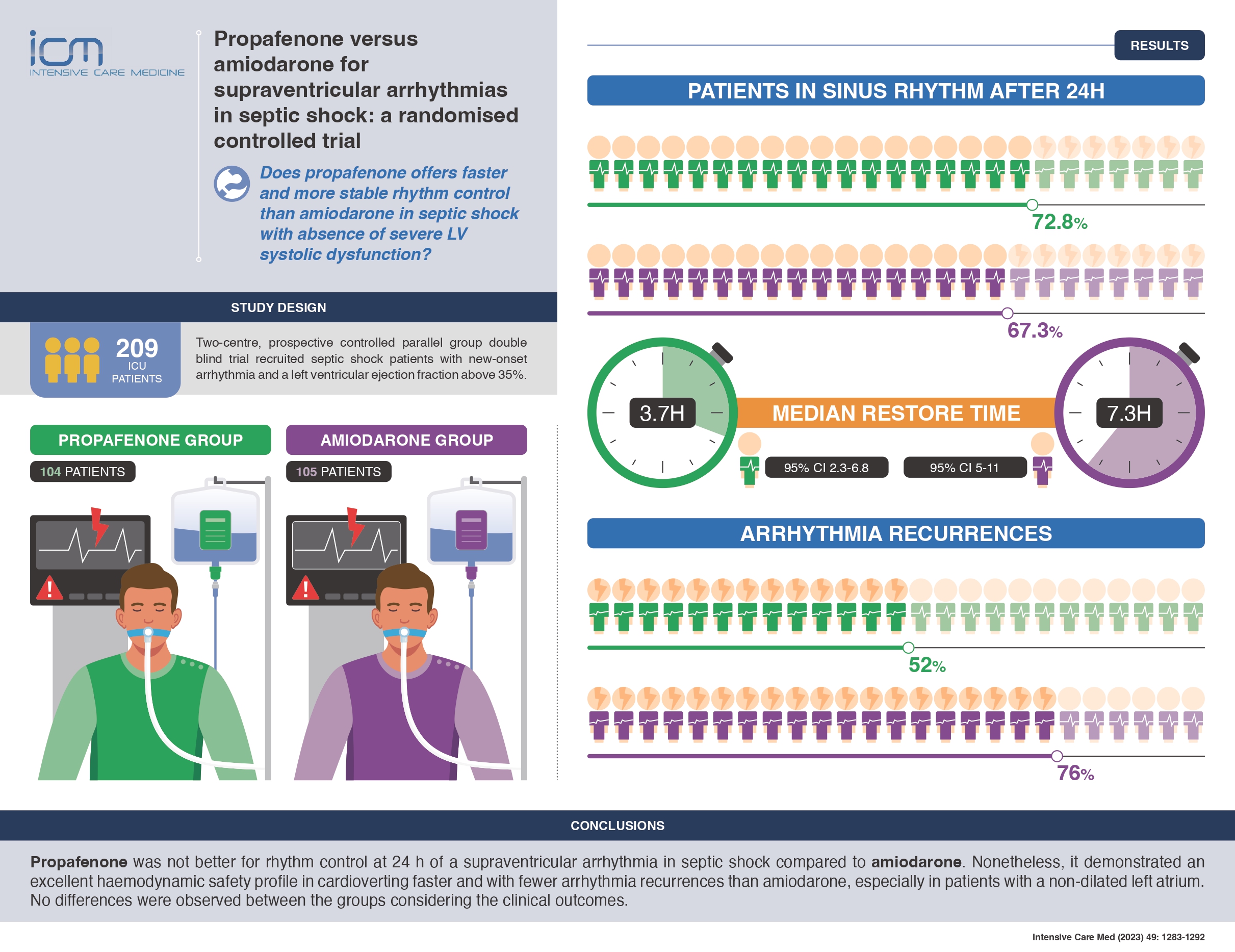 ---
Editorial
Reusable versus single-use ICU equipment: what's the environmental footprint?The EAS(E)IX of predicting sepsis after allogeneic hematopoietic cell transplantation
McGain F. and McAlister S.
---
Letter ~ OPEN ACCESS
Role of intravenous ketamine in the pathogenesis of secondary sclerosing cholangitis in critically ill patients: perpetrator or innocent bystander? Answers provided by forensic toxicologySize does matter. Sustainable choice of intravenous bags
Leonhardt S. et al.
---
Correspondence
D-dimer and bleeding during ECMO: the chicken and the egg?
Giani M. and Panigada M.
More papers from the ICM Journal, here.
Discover all our podcasts, here.