ONLINE FIRST (free access)
LATEST ARTICLES
Original
Aerobic exercise capacity in long-term survivors of critical illness: secondary analysis of the post-EPaNIC follow-up study
Van Aerde N. et al.
---
OPEN ACCESS ~ Systematic Review
Effect of adjunctive vitamin C, glucocorticoids, and vitamin B1 on longer-term mortality in adults with sepsis or septic shock: a systematic review and a component network meta-analysis
Fujii T. et al.
---
VISUAL ABSTRACT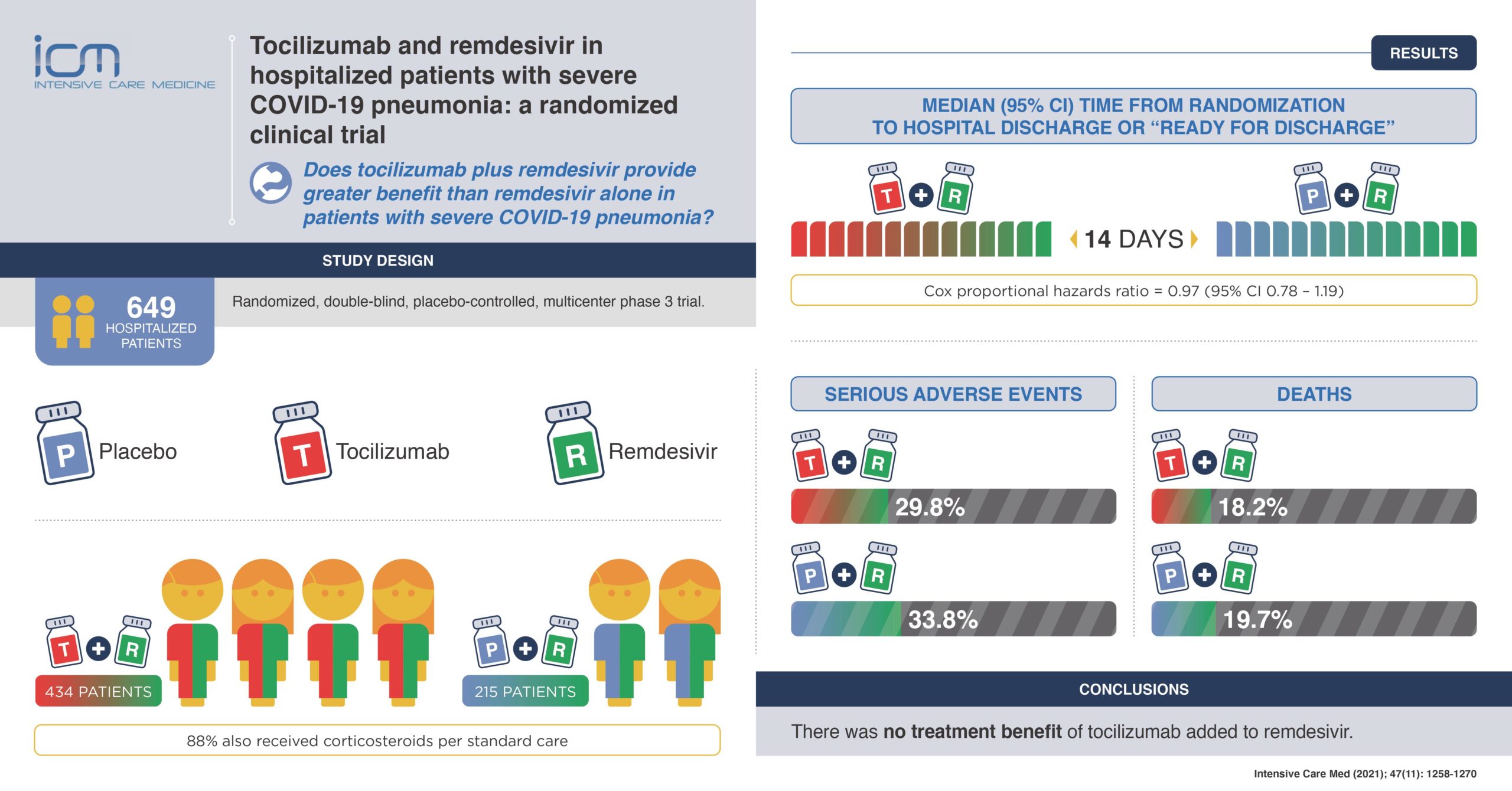 ---
OPEN ACCESS ~ Letter
The relationship between treatment limitations and pressure on intensive care units in elderly patients
Jung C. et al.
---
From the Inside
Life lessons after a career in intensive care medicine
Curtis J.R.
Patrick
Steere M.
A few sick men in a golf car? Burned-out practitioners in a burned-out world
Omar A.S., Ibrahim D. and Khalil M.
---
Correspondences
Individualized glycaemic management for critically ill patients. Authors' reply
Bohé J. and Preiser J-C.
Goal-directed therapy in sepsis strikes back
Skurzak S. et al.
More papers from the ICM Journal, here.
---
LATEST PODCASTS