ONLINE FIRST (free access)
LATEST ARTICLES
OPEN ACCESS ~ Consensus and Expert Recommendation
Basic ultrasound head-to-toe skills for intensivists in the general and neuro intensive care unit population: consensus and expert recommendations of the European Society of Intensive Care Medicine
Robba C. et al.
---
Original
Dexamethasone 12 mg versus 6 mg for patients with COVID-19 and severe hypoxaemia: a pre-planned, secondary Bayesian analysis of the COVID STEROID 2 trial
Granholm A. et al.
---
VISUAL ABSTRACT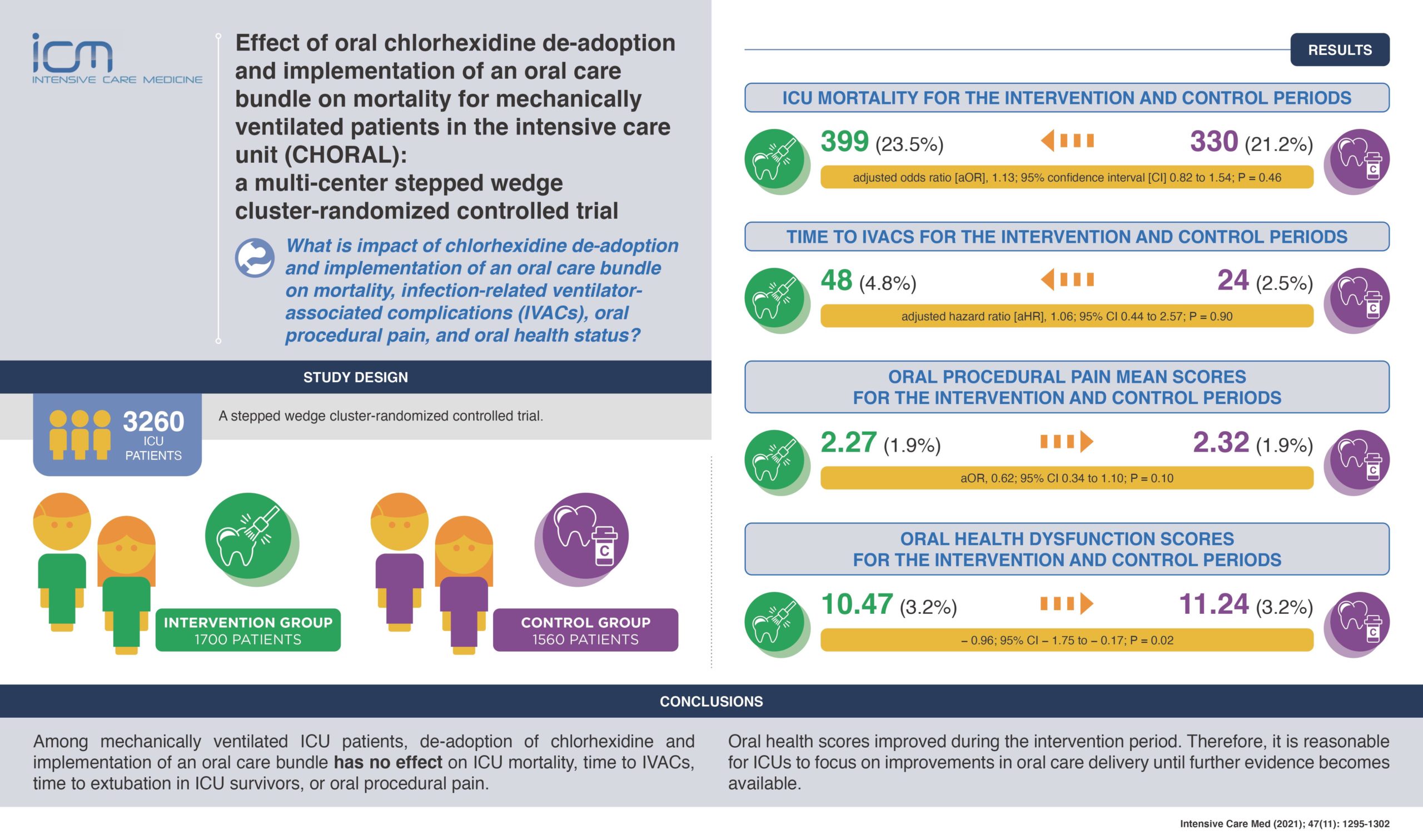 ---
What's new in Intensive Care
Non-transplant options in paediatric acute liver failure—what is new?
Deep A., Nagakawa S. and Tissieres P.
---
From the Inside
Brave enough
Neville T.H.
More papers from the ICM Journal, here
---
LATEST PODCASTS