ONLINE FIRST (free access)
LATEST ARTICLES
OPEN ACCESS ~ Original
Natural language processing diagnosed behavioral disturbance vs confusion assessment method for the intensive care unit: prevalence, patient characteristics, overlap, and association with treatment and outcome
Young M. et al.
---
Correspondences
Enteral nutrition and acute mesenteric ischemia
Iapichino G. et al.
OPEN ACCESS
Another trial for the TARGET trial. Author's reply
Hagel S., Pletz M.W. and Lehmann T.L.
---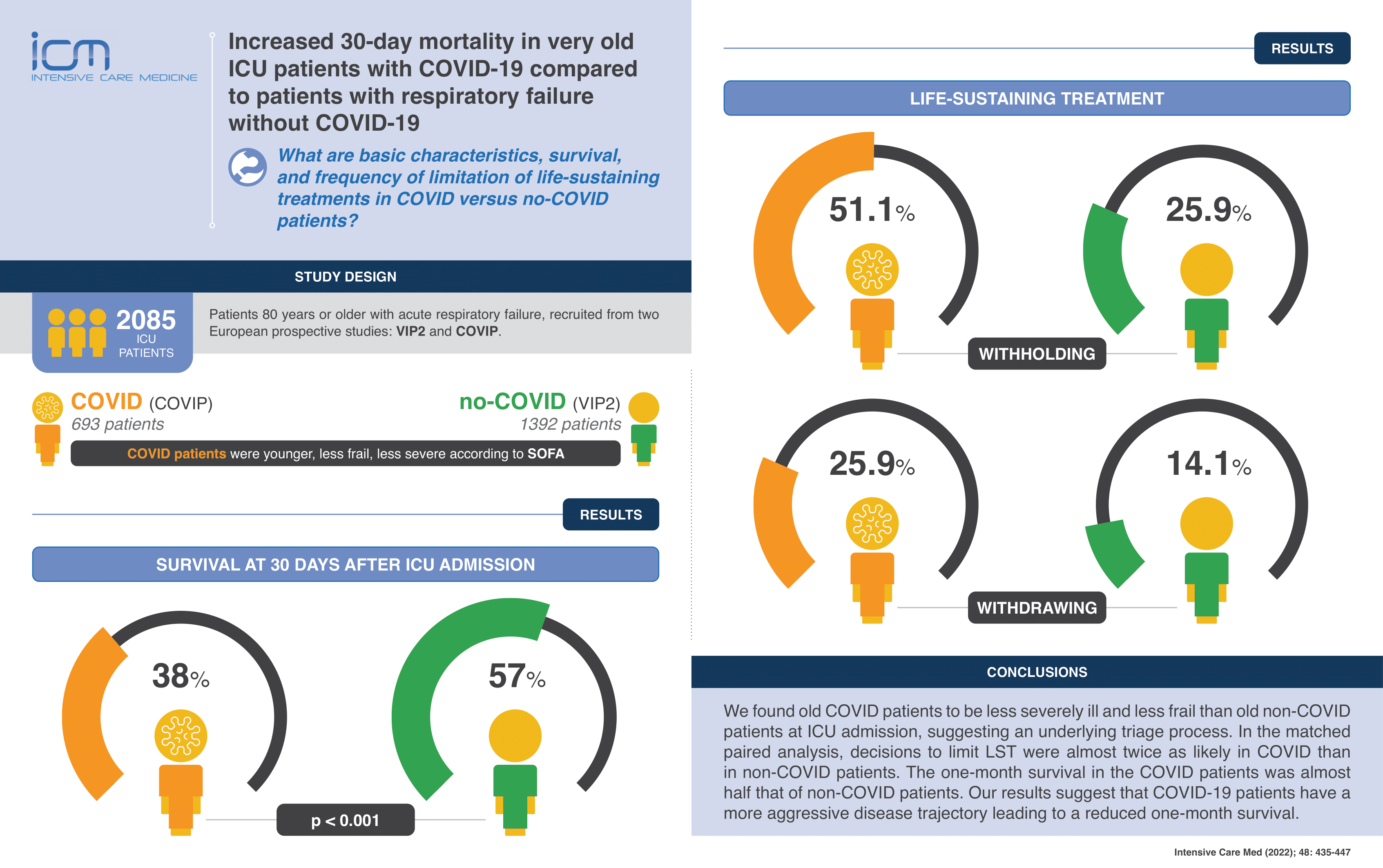 ---
From the Inside
Critical but stable—critical care communication in the COVID-19 pandemic**
Tan M.Z.Y. et al.
---
Editorial
What language conveys distress and reassurance?
Devlin J.W. and Skrobik Y.
More papers from the ICM Journal, here.
---
LATEST PODCASTS
Discover all our podcasts, here.