ONLINE FIRST (free access)
LATEST ARTICLES
Originals
Safety and efficacy of multipotent adult progenitor cells in acute respiratory distress syndrome (MUST-ARDS): a multicentre, randomised, double-blind, placebo-controlled phase 1/2 trial
Bellingan G. et al.
C-reactive protein rise in response to macronutrient deficit early in critical illness: sign of inflammation or mediator of infection prevention and recovery
Ingels C. et al.
---
VISUAL ABSTRACT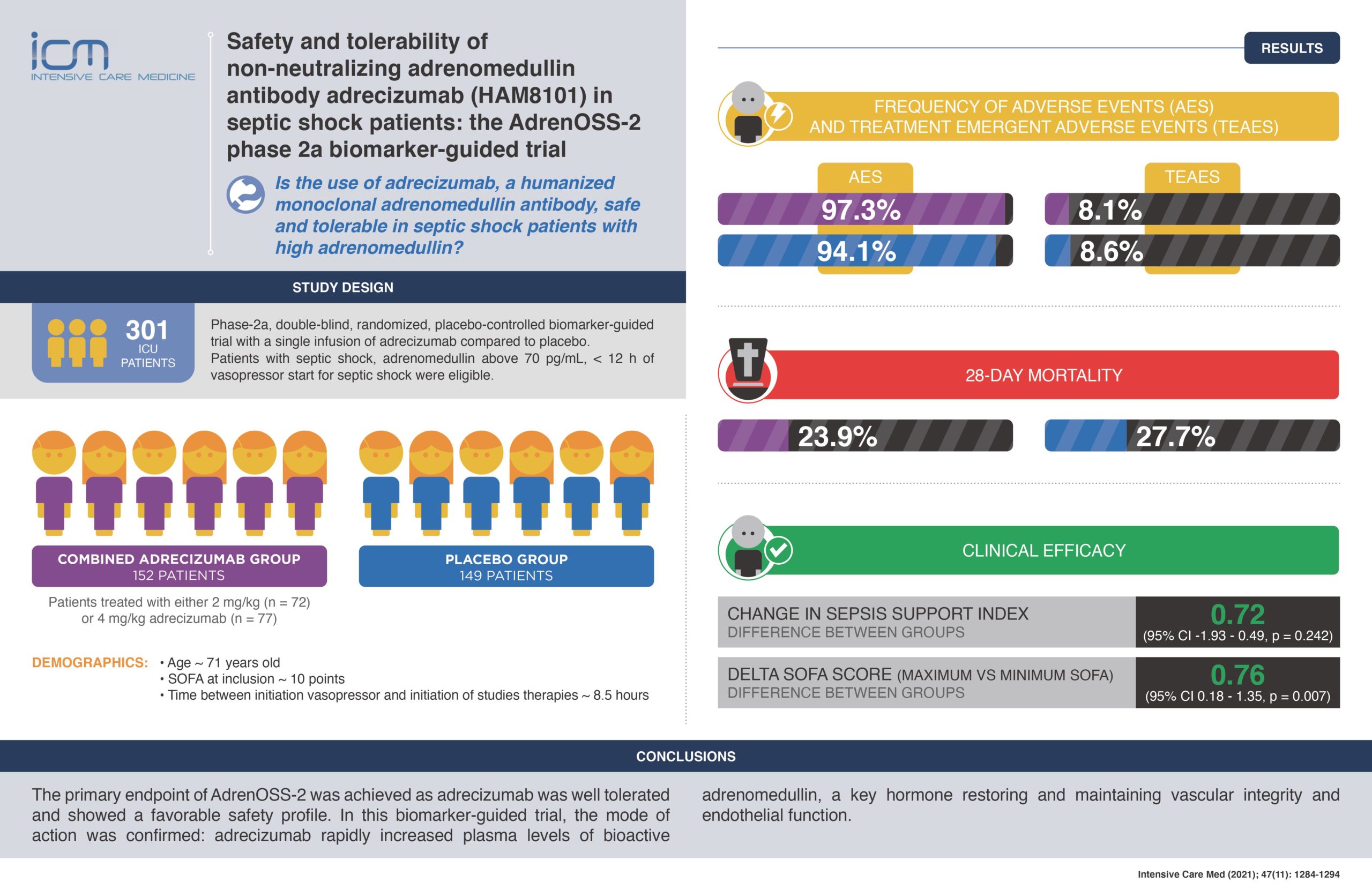 ---
Letter
3D biplane versus conventional 2D ultrasound imaging for internal jugular vein cannulation
Scholten H.J. et al. 
More papers from the ICM Journal, here.
---
LATEST PODCASTS