ONLINE FIRST (free access)
LATEST ARTICLES
Original
Clinical features, etiologies, and outcomes in adult patients with meningoencephalitis requiring intensive care (EURECA): an international prospective multicenter cohort study
Sonneville R. et al. 
---
What's New in Intensive Care
A humanitarian's perspective of critical care in conflict zones
Lee J.S. and Godard A.
---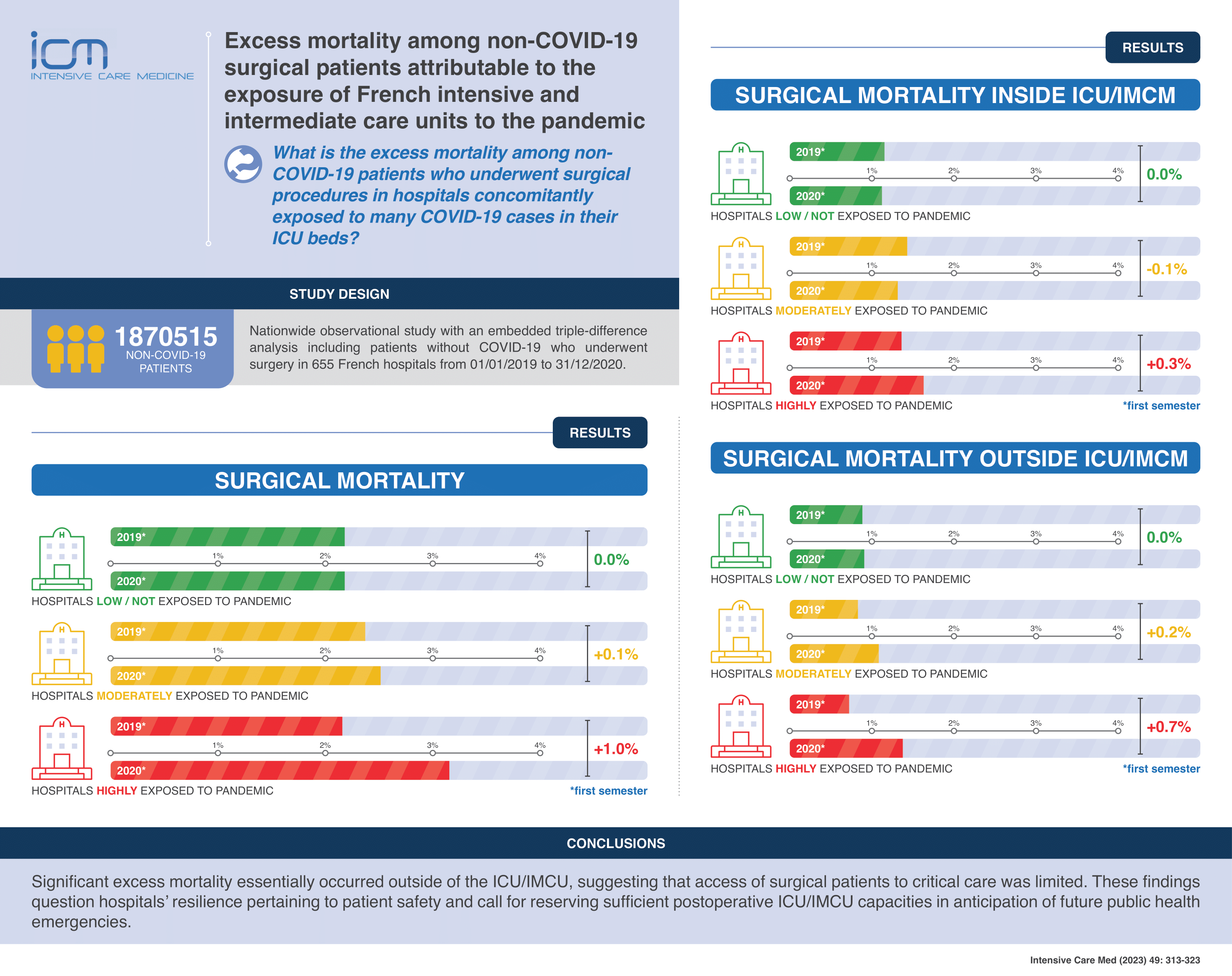 ---
Letter
Different perspectives of ethical climate and collaboration between ICU physicians and nurses
Porter L.L. et al.
---
Retraction Notes
Retraction Note: Does continuous heparinization influence platelet function in the intensive care patient?
Boldt J. et al.
Retraction Note: Influence of different volume therapies on platelet function in the critically ill
Boldt J. et al.
More papers from the ICM Journal, here.
Discover all our podcasts, here.