ONLINE FIRST (free access)
LATEST ARTICLES
Originals
Increased 30-day mortality in very old ICU patients with COVID-19 compared to patients with respiratory failure without COVID-19
Guidet et al.
Prophylactic melatonin for delirium in intensive care (Pro-MEDIC): a randomized controlled trial
Wibrow et al.
---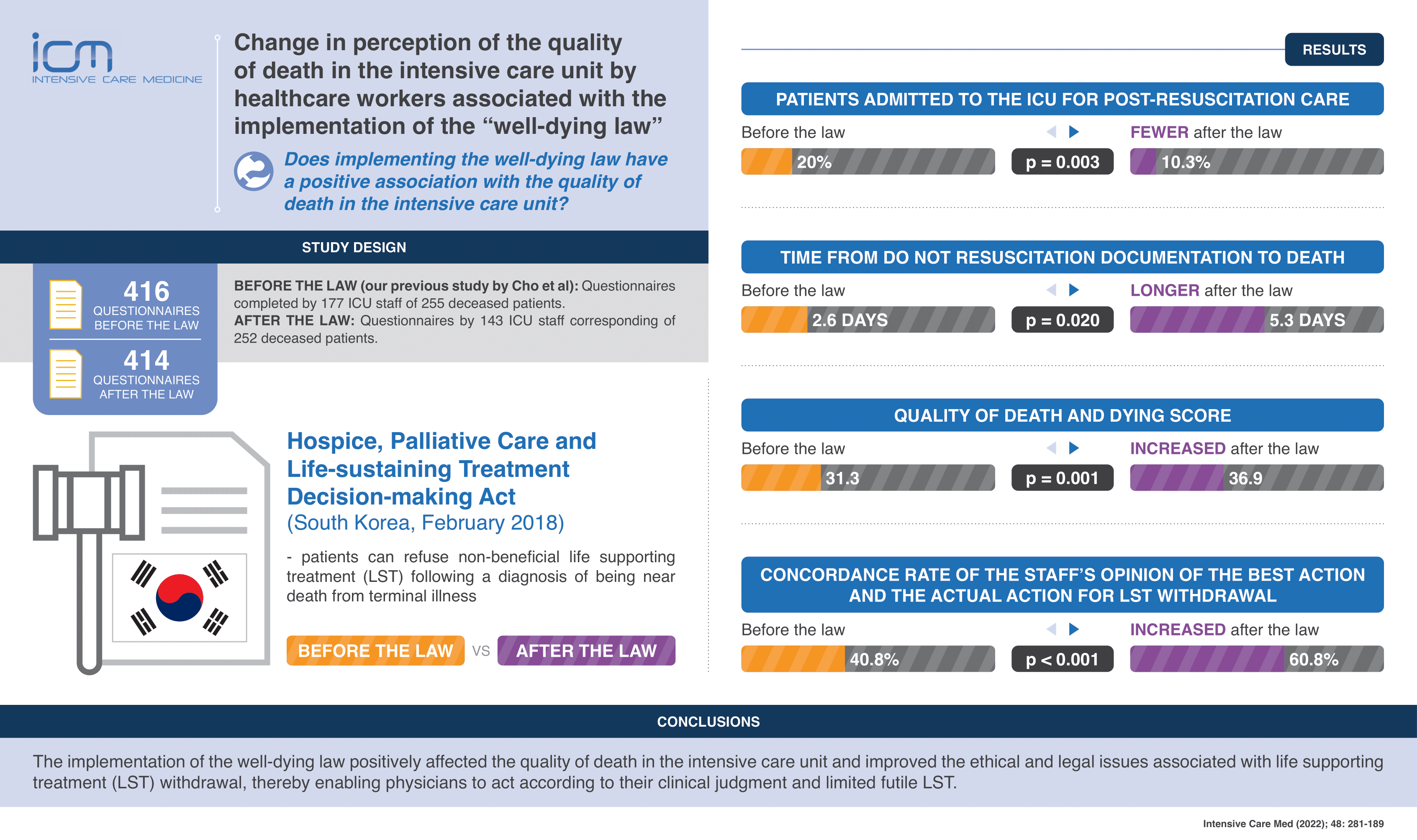 ---
Correspondences
Death during life sustaining treatment must be considered a failure but can be acceptable if the treatment was proportional
Donaldson T.M.
Another trial for the TARGET trial
Alshaer M.H. and Peloquin C.A.
More papers from the ICM Journal, here.
---
LATEST PODCASTS
Discover all our podcasts on Spotify, Apple Podcast and other major podcasting platforms.