ONLINE FIRST (free access)
Originals
Implementation of new ECMO centers during the COVID-19 pandemic: experience and results from the Middle East and India
Rabie A.A. et al.
The relationship between adrenocortical candidate gene expression and clinical response to hydrocortisone in patients with septic shock
Cohen J. et al.
---
COVID-19 in Intensive Care
Critical care after the COVID-19 outbreak in China: lessons and renaissance
Xie J. et al.
Delirium in COVID-19: can we make the unknowns knowns?
Wilcox M.E. et al. 
---
OPEN ACCESS ~ Conference Reports and Expert Panel
Taskforce report on the diagnosis and clinical management of COVID-19 associated pulmonary aspergillosis
Verweij P.E. et al. 
---
Visual Abstract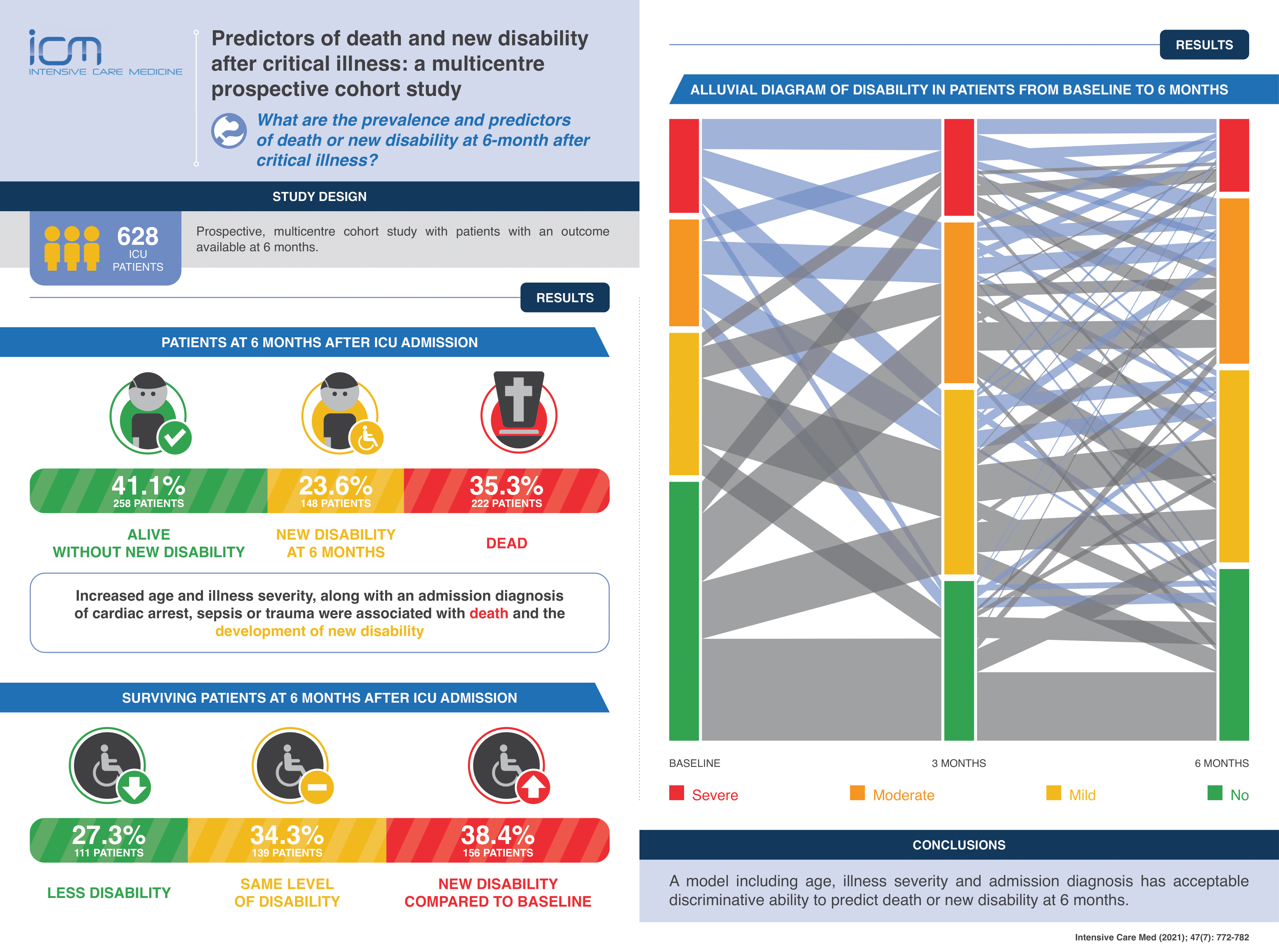 ---
Letters
Determining the optimal number of lung ultrasound zones to monitor COVID-19 patients: can we keep it ultra-short and ultra-simple?
Heldeweg M.L.A. et al.
Secondary sclerosing cholangitis: an emerging complication in critically ill COVID-19 patients
Meersseman P. et al.
Differential effects of prone position in COVID-19-related ARDS in low and high recruiters
Cour M. et al.
---
Editorial
Genome-wide association studies in ARDS: SNPing the tangled web of heterogeneity
Clohisey S. and Sinha P.
---
OPEN ACCESS ~ Narrative Review
Acute kidney injury in the critically ill: an updated review on pathophysiology and management
Pickkers P. et al.
More papers from the ICM Journal, here
Previous podcasts available here.