ONLINE FIRST (free access)
LATEST ARTICLES
OPEN ACCESS ~ Original
Direct assessment of microcirculation in shock: a randomized-controlled multicenter study
Bruno R.R. et al. 
---
What's New in Intensive Care
Ancillary testing for neurologic determination of death in adults: in search of a surrogate of clinical function
Chassé M.
OPEN ACCESS
The future of artificial intelligence in intensive care: moving from predictive to actionable AI
Smit J.M. et al.
---
Understanding the Disease
The forgotten relevance of central venous pressure monitoring
Pesenti A., Slobod D. and Magder S.
Resistance to unfractionated heparin in the ICU: evaluation and management options
Levy J.H., Frere C. and Koster A.
---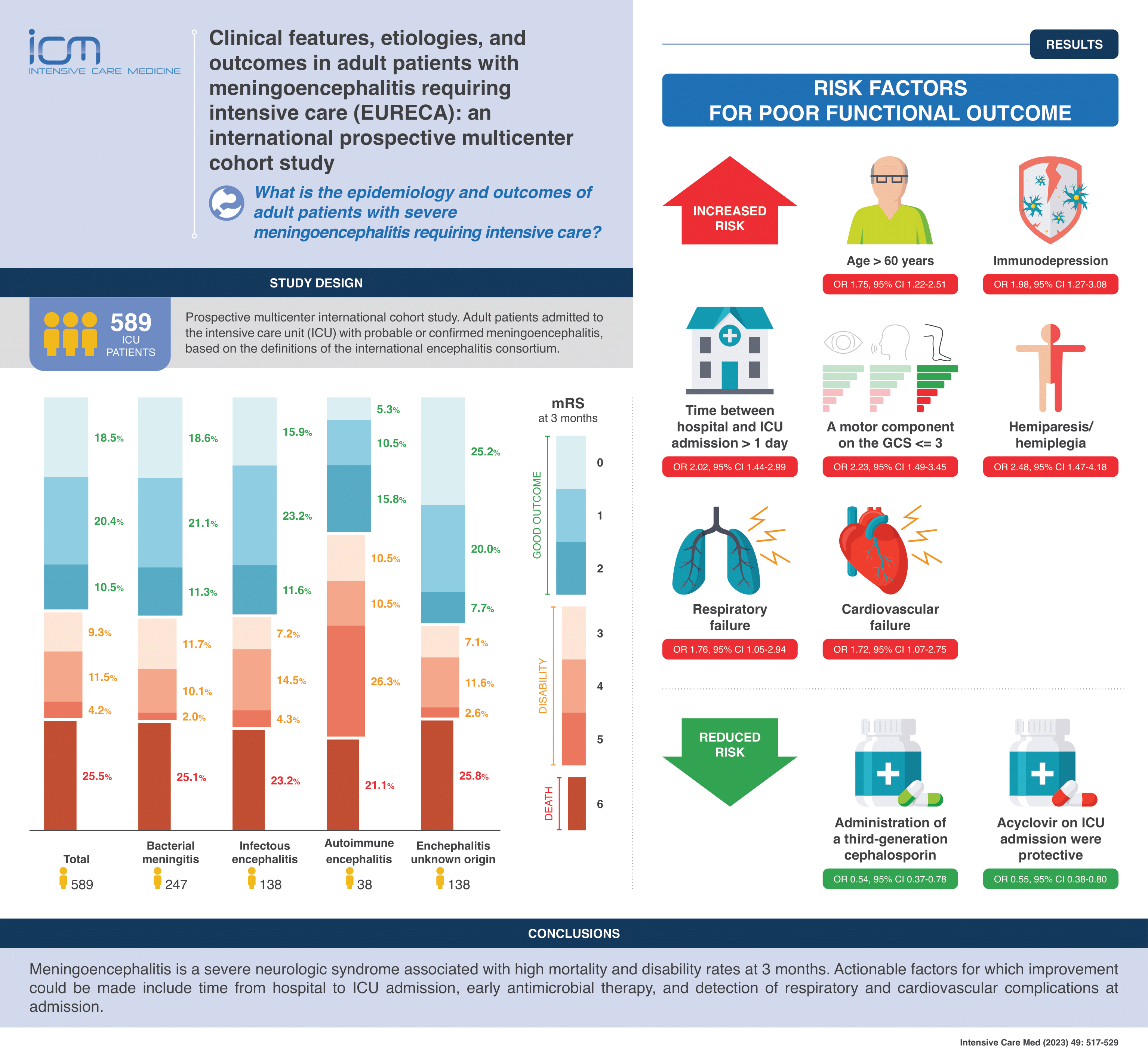 ---
Imaging in Intensive Care Medicine
Acute flail tricuspid valve from blunt trauma
Fazzini B. et al.
---
Correspondences
What should a "surviving severe ACLF campaign" look like?
Artzner T., Fernandez J. and Jalan R.
Encouraging responsible intensive care data sharing
Thoral P. and Elbers P.
Catheter-related thrombosis in critically ill patients: a clinical problem or just a matter of definition?
Cutuli S.L. et al. 
Advancing the understanding of catheter-related thrombosis in critically ill patients step by step
Wu C. et al.
---
Retraction Notes
Retraction Note: The new phosphodiesterase inhibitor enoximone in patients following cardiac surgery – pharmacokinetics and influence on parameters of coagulation
Boldt J. et al. 
Retraction Note: Influence of cardiac output on thermal-dye extravascular lung water (EVLW) in cardiac patients
Boldt J. et al.
More papers from the ICM Journal, here.
Discover all our podcasts, here.