ONLINE FIRST (free access)
LATEST ARTICLES
Original
Exposure to ambient air pollutants and acute respiratory distress syndrome risk in sepsis
Reilly J.P. et al. 
OPEN ACCESS
Safety and efficacy of artesunate treatment in severely injured patients with traumatic hemorrhage. The TOP-ART randomized clinical trial
Shepherd J.M. et al.
---
What's New in Intensive Care
Data-driven approaches to reveal the pathobiological heterogeneity in patients with traumatic brain injury
Åkerlund C. and Ercole A.
Four-factor prothrombin complex concentrate in trauma patients
Bouzat P., Hunt B.J. and Juffermans N.P.
---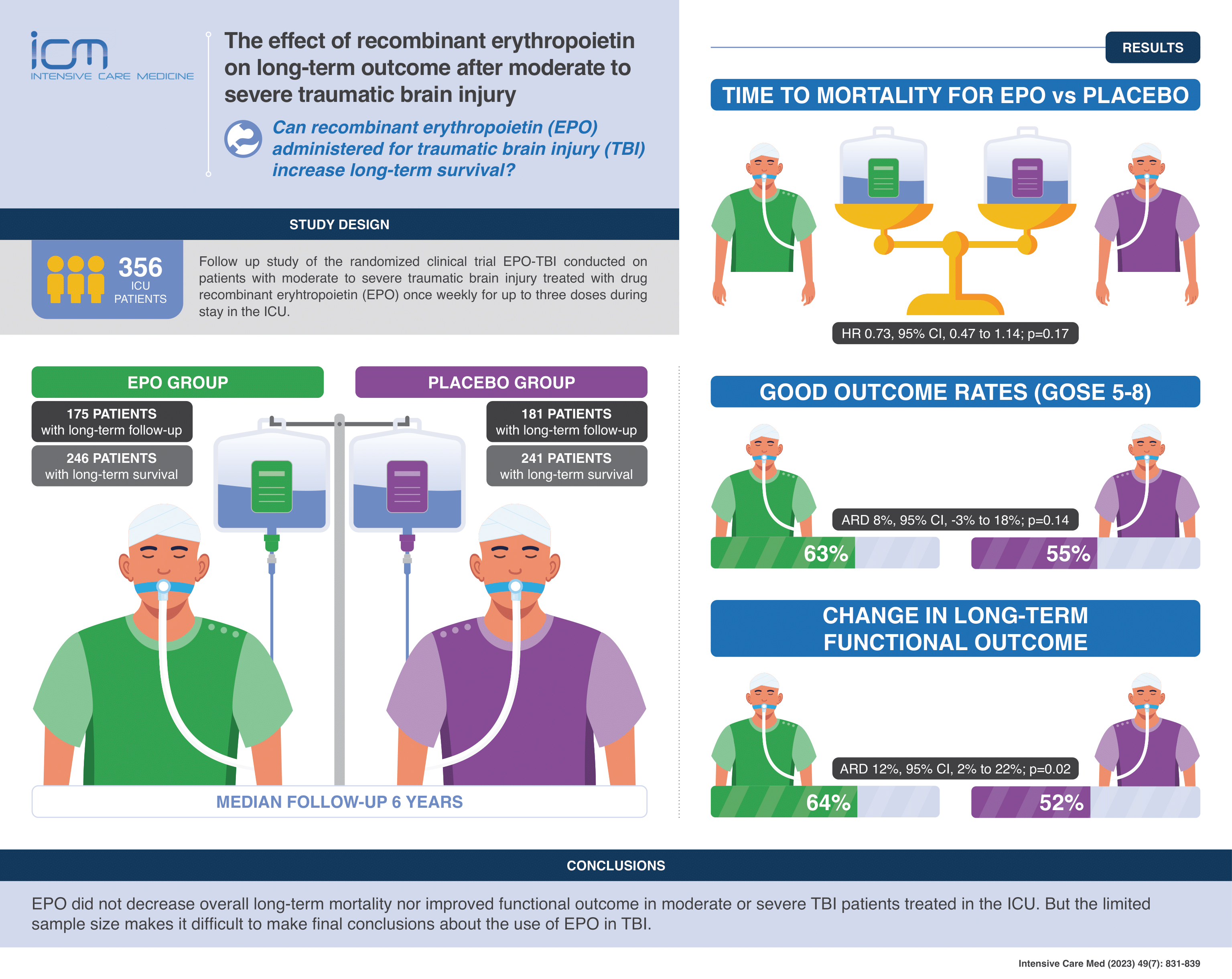 ---
OPEN ACCESS ~  Correction
Correction: ESPNIC clinical practice guidelines: intravenous maintenance fluid therapy in acute and critically ill children— a systematic review and meta-analysis
Brossier D.W. et al.
---
Retraction Note
Retraction Note: The effects of pentoxifylline on circulating adhesion molecules in critically ill patients with acute renal failure treated by continuous veno-venous hemofiltration
Boldt J. et al.
More papers from the ICM Journal, here.
Discover all our podcasts, here.