ONLINE FIRST (free access)
LATEST ARTICLES
Original
Factors associated with acute mesenteric ischemia among critically ill ventilated patients with shock: a post hoc analysis of the NUTRIREA2 trial
Piton G. et al.
---
What's New in Intensive Care
Ten questions ICU specialists should address when managing cardiogenic acute pulmonary oedema
Aissaoui N., Hamzaoui O. and Price P.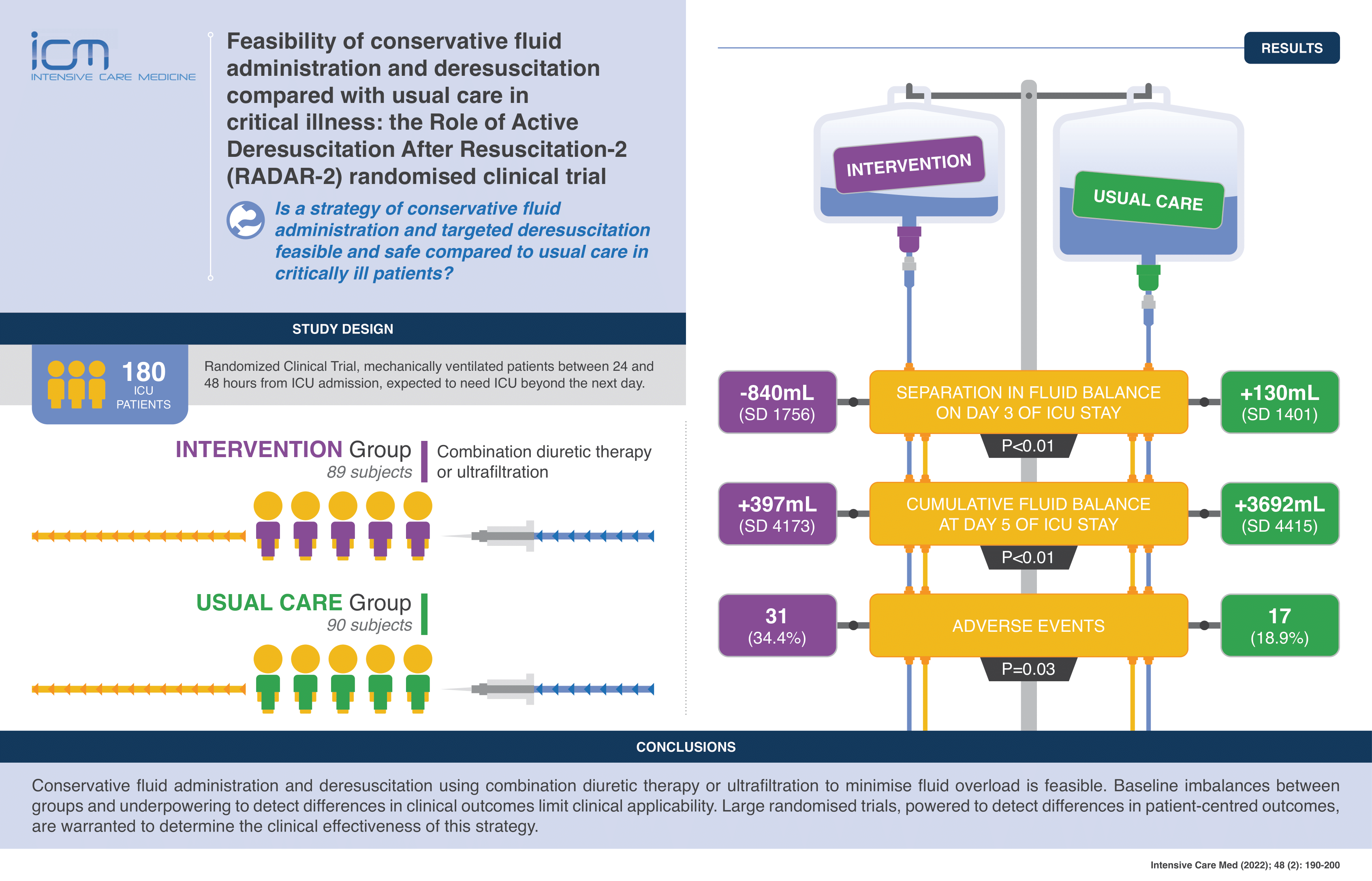 ---
Correspondences
Concerns about study design and suggestion of additional analysis of therapeutic drug monitoring-guided piperacillin/tazobactam therapy for patients with sepsis
Yoshihiro S. and Taito S.
De-adoption of chlorhexidine oral care and ICU mortality. Authors' reply
Dale C. and Cuthbertson B.
More papers from the ICM Journal, here.
---
LATEST PODCASTS
Discover all our podcasts, here.