The European Society of Intensive Care Medicine to promote equality with Diversity Task Force
Press Release/Statement
BRUSSELS ~ (29 March 2018) Globally, intensive care medicine is a multidisciplinary specialty led by women and men of various races, and ethnicities, with differing cultural backgrounds and beliefs, and practised in a wide spectrum of healthcare settings – from those with limited resources to more abundant centres.
With more than 9000 members from 115 countries around the world, the European Society of Intensive Care Medicine (ESICM) is truly an international, open society of diverse individuals from the field of critical care and emergency medicine. To reinforce its commitment to the promotion of diversity and equality within the society, ESICM is very pleased to announce the launch of a dedicated task force and working groups tasked with drafting a policy paper and code of conduct for its members and the greater public.
All members of ESICM, regardless of their gender, gender identity, age, sexual orientation, race, culture, socioeconomic status and multi professionalism should feel welcome and respected. Opportunities should be equal for every member within the society. 
We would like to thank all those members who took part in the recent first task force meeting and have embarked on what is an issue of major importance not just for the society, but also for the world at large.
More news about this initiative will be presented at the 31st annual congress, LIVES 2018 in Paris.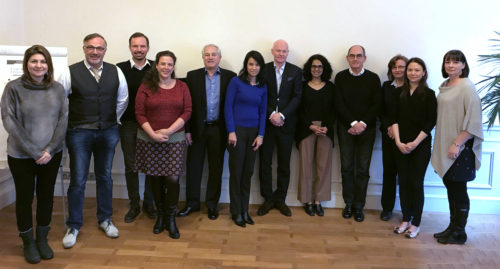 ESICM Diversity Task Force Meeting – Brussels, 19 March 2018
---
The European Society of Intensive Care Medicine (ESICM) supports and promotes the advancement of knowledge in intensive care medicine, in particular the promotion of the highest standards of multidisciplinary care of critically ill patients and their families through education, research and professional development.