One-year outcomes after ICU discharge? FROG-ICU trial Results
Alexandre Mebazaa (Paris, France) sits down with icTV to discuss the results of his recent trial examining outcomes of patients following their release from intensive care. These results were presented on Monday during the Clinical Trials session at LIVES 2015
Visit our e-LIVES platform to see more…

In this icTV interview, Janet Froulund Jensen (Hillerød, Denmark) discusses her novel study on QOL and recovery in post ICU patients.
Read the article in ICM here.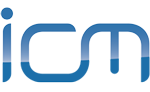 Post-ICU syndrome in patients relatives
In this icTV interview, Nancy Kentish-Barnes (Paris, France) discusses the surprising results from her randomised clinical trial on the effect of a condolence letter on post-intensive care unit syndrome among relatives of patients who died in the ICU.
Results from this study were presented during the HOT TOPICS session on Wednesday October 5th at LIVES 2016 in Milan.
Visit our e-LIVES platform to see more…

Can early pain, agitation, depth of sedation and mobilisation act as predictors of 180-day mortality?
In this icTV interview,  Yahya Shehabi discusses the results of his multinational prospective longitudinal cohort study on this topic.
Results were presented on Monday October 3rd during the President's session at LIVES 2016 in Milan.
Visit our e-LIVES platform to see more…