ESICM News - Science & Research
The Countdown to Vienna is on!

> Continue Reading

Do you want to join our pool of expert project reviewers?

> Continue Reading

Join us in Athens - June 15-17, 2017 to find out...

> Continue Reading

Thurs Feb 23 16:00-17:00

> Continue Reading

Register today...

> Continue Reading

Submit by Jan 31st

> Continue Reading

Winter 2016

> Continue Reading

Submit your abstract now!

> Continue Reading

Participate in this survey now!

> Continue Reading

6-8 APRIL 2017

> Continue Reading

Upcoming publications & projects

> Continue Reading

TODAY'S ONLINE PICKS

> Continue Reading

NEUROMONITORING TIPS AND TRICKS FROM NINO STOCCHETTI

> Continue Reading

Tuesday October 4th, 16:00~18:00

> Continue Reading

TUESDAY OCTOBER 4TH

> Continue Reading

THEMATIC SESSION

> Continue Reading

Thematic Session

> Continue Reading

Wednesday, Oct 5th

> Continue Reading

WEDNESDAY OCT 5TH

> Continue Reading

KEYNOTE LECTURE: Tuesday, Oct 4 - 8:00am~

> Continue Reading

State of the Art Session

> Continue Reading

Tuesday 4 October

> Continue Reading

JOINT SESSIONS WITH ISF & SCCM

> Continue Reading

Joint Session with NCS

> Continue Reading

Monday October 3rd, 16:00~18:05

> Continue Reading

MONDAY OCTOBER 3RD

> Continue Reading

Two top experts + two inspired talks

> Continue Reading

LIVES 2016 is ready for take-off...

> Continue Reading

CLINICAL CHALLENGES SESSION WITH CLAUDE GUERIN

> Continue Reading

FROM BENCH TO BEDSIDE SESSION

> Continue Reading

MONDAY OCT 3RD

> Continue Reading

REGISTER ON-SITE...

> Continue Reading

Join the DIANA Study...

> Continue Reading

Join us in Milan Oct 1 - 5, 2016

> Continue Reading

PARTICIPATE IN THE SUMMA SURVEY NOW!

> Continue Reading

DEADLINE IS JUNE 30th 2016...

> Continue Reading

STATE OF THE ART IN EUROPE

> Continue Reading

International Study on NoSocomial Pneumonia in Intensive CaRE

> Continue Reading

Multinational, multicentre study of outcome of Very old ICU Patients

> Continue Reading

Thank you to our outstanding ICM experts for their time & devotion to the Annual Congress

> Continue Reading

Complete one our ESICM-endorsed surveys!

> Continue Reading

Check out the Preliminary Programme & Faculty List!

> Continue Reading

icTV interview with Jacques Duranteau

> Continue Reading

Survey of the Month

> Continue Reading

Management of primary spontaneous pneumothorax in the ICU

> Continue Reading

Claude Guérin asks the question...

> Continue Reading

SURVEY OF THE MONTH

> Continue Reading

Access exceptional scientific & educational content from LIVES 2015now!

> Continue Reading

ICUs of all sizes and locations are welcome...!

> Continue Reading

We want to know...

> Continue Reading

SUBMIT UNTIL 31 DEC 2015

> Continue Reading

RENAL REPLACEMENT THERAPY: WHAT IS OPTIMAL?

> Continue Reading

CLINICAL TRIALS RESULTS

> Continue Reading

This session is about you, for you...

> Continue Reading

WEDNESDAY OCTOBER 7TH

> Continue Reading

Thematic Session

> Continue Reading

JOINT SESSION with DIVI

> Continue Reading

TRANSFUSIONS IN THE CRITICALLY ILL: WHERE DO WE STAND?

> Continue Reading

CLINICAL TRIALS IN INTENSIVE CARE

> Continue Reading

State of the Art Session ~ N&AHP

> Continue Reading

JOINT SESSION with ERC

> Continue Reading

JOINT SESSION WITH ISF

> Continue Reading

TUESDAY OCTOBER 6TH

> Continue Reading

JOINT SESSION WITH NCS

> Continue Reading

Tables vs physiological response

> Continue Reading

LUNG PROTECTION DURING MECHANICAL VENTILATION: A 500 YEAR JOURNEY

> Continue Reading

RESULTS FROM SIX HIGHLY ANTICIPATED RCTs

> Continue Reading

THREE VARIED TOPICS TO WHET YOUR APPETITE

> Continue Reading

Access all of the top research...

> Continue Reading

Reserve YOUR front row seat at these daily KEYNOTE LECTURES...

> Continue Reading

Interview with Daniel De Backer

> Continue Reading

PREVENTION OF CENTRAL LINE-ASSOCIATED BLOODSTREAM INFECTIONS IN INTENSIVE CARE UNITS

> Continue Reading

with Luciano Gattinoni

> Continue Reading

SURVEY OF THE MONTH

> Continue Reading

Join this new study from the ESICM Trials Group & AKI Section

> Continue Reading

View thousands of topical presentations...

> Continue Reading

HOTTER THAN EVER!

> Continue Reading

Thematic Session

> Continue Reading

Joint Session with NCS

> Continue Reading

The Essential Session

> Continue Reading

How to promote recovery?

> Continue Reading

Thematic Session

> Continue Reading

KEYNOTE MERVYN SINGER

> Continue Reading

SIX CLINICAL TRIAL RESULTS

> Continue Reading

TWO JOINT SESSIONS

> Continue Reading

THE BEST OF THE BEST HIGHLIGHTED IN AWARD SESSION

> Continue Reading

THE LIFE-PRIORITY SESSION

> Continue Reading

PRESIDENT'S SESSION

> Continue Reading

Clinical Challenges Session with Laurent Brochard

> Continue Reading

Joint Session with SEMICYUC

> Continue Reading

CARDIOVASCULAR & PERIOPERATIVE INTENSIVE CARE

> Continue Reading

A FOCUS ON PATIENT SAFETY

> Continue Reading

IMPORTANT ELEMENTS TO CONSIDER

> Continue Reading

Preliminary Results

> Continue Reading

Fever Control in Sepsis Patients

> Continue Reading

LUNG-SAFE & IC-GLOSSARI Update

> Continue Reading

Survey of the Month

> Continue Reading

Deadline Extended!

> Continue Reading

Interview with Fabio Silvio Taccone

> Continue Reading

Call for critical care and infectious disease specialists

> Continue Reading

New Study Results

> Continue Reading

REGISTER TODAY...

> Continue Reading

Register now in LUNG-SAFE

> Continue Reading

Connect to Scientific Content via our Portal

> Continue Reading

icTV Video

> Continue Reading

ARDS: SHIFTING FROM PATHOPHYSIOLOGY TO EVIDENCE. PROGRESS OR REGRESSION?

> Continue Reading

ECCRN & INDUSTRY RESEARCH AWARDS 2013

> Continue Reading

Joint Session with SCCM

> Continue Reading

Thematic Session - WHAT IS SARI NOW?

> Continue Reading

Joint Session with ERC

> Continue Reading

Tracheostomy Procedures in ICUs

> Continue Reading

In Lisbon: Connecting those interested in intensive care with current research, and practical education...

> Continue Reading

One of the key authors of "The Berlin Definition of ARDS", Marco Ranieri, plus Antonio Pesenti, chair this unmissable session, which will discuss the newest guidelines recently published on ARDS. Pesenti will start the session by laying the groundwork with the rationale for a new ARDS definition, followed by Ranieri who will describe the consensus process that created this new definition.

> Continue Reading

In his recently published article "Hydroxyethyl starch 130/0.42 versus Ringer's acetate in severe sepsis." (N Engl J Med. 2012 Jul 12), Perner reports that in his multicentre, parallel-group, blinded trial that patients with severe sepsis assigned to fluid resuscitation with Hydroxyethyl starch (HES) showed increased mortality, impaired renal function, increased risk of blood transfusion and an increased risk of serious adverse events, as compared with those receiving Ringer's acetate...

> Continue Reading

DALI: Defining Antibiotic Levels in Intensive care unit patients, a multicentre point of prevalence study, was led by Jeffrey Lipman to determine whether contemporary antibiotic dosing for critically ill patients is therapeutic. In his presentation in the thematic session on this topic, Lipman will present the issues with recommended dosing for antibiotics. He notes that antibiotic dosing recommendations...

> Continue Reading

A group of top experts in the field are on hand to present and answer questions on all the latest ventilation topics during the MECHANICAL VENTILATION: HOT TOPICS 2012 session. This unmissable session will culminate in Luciano Gattinoni's presentation "ARDS: What is the optimal respiratory monitoring strategy?"

> Continue Reading

This post-cardiac arrest session answers the practical questions and dilemmas that clinicians face in the field. A number of key areas are covered, including cooling, brain perfusion and oxygenation, optimal organ support and antibiotic prophylaxis.

> Continue Reading

Do not miss this state of the art session in which recent advances in haemodynamic monitoring will be discussed. Internationally renowned speakers (including Jean-Louis Teboul, Maurizio Cecconi, Mervyn Singer, and Bernard Cholley) will present a balanced view on the advantages and disadvantages of various non-invasive haemodynamic monitoring techniques.

> Continue Reading

In his presentation, Jean-Charles Preiser will review the current clinical relevance of glucose control. He will give an overview of the three domains of dysglycaemia (i.e. hyperglycaemia, hypoglycaemia...), and discuss how high glycaemic variability is associated with poor outcomes in critically ill patients. Preiser will also revisit the evidence on tight glycaemic control...

> Continue Reading

With hospitalisations for sepsis more than doubling over the last decade, and many countries, recording more patients suffering from sepsis than heart attacks, early detection and treatment of patients with sepsis has never been more critical. The Surviving Sepsis Campaign Guidelines are international guidelines that have been established to outline best practices for the management of sepsis.

> Continue Reading

Touted as one of the biggest pharmaceutical breakthroughs in intensive care in recent decades, Drotrecogin alfa (activated), a recombinant form of human activated protein C that has anti-thrombotic, anti-inflammatory, and profibrinolytic properties was released and marketed in 2001 by Eli Lilly and Company as Xigris. Initially, the drug was heralded as a treatment option for patients suffering from severe sepsis where there had previously been none. However, in the years to folow, questions about approval and marketing practices began to surface. On October 25, 2011, Eli Lilly and Company announced a worldwide voluntary market withdrawal of Xigris following a study in which the drug failed to show a survival benefit for patients with severe sepsis and septic shock.

> Continue Reading

While instances of cardiac arrest have continued to climb over recent years, outcomes have not. Important changes in resuscitation guidelines and post-arrest strategies as well as early treatment have helped bolster survival rates amongst patients nearly across the board. This joint ERC/ESICM session "POST-CARDIAC ARREST IN 2012" will offer six expert-led presentations updating on all the most current techniques and strategies- pharmacological, temperature, and protocolised approaches in post-CA care.

> Continue Reading

Conventional wisdom suggests that traumatic brain injury is an acute, short-lived process, the outcomes of which are defined and stable within a year of injury. However, there is increasing evidence that patients continue to show dynamic change in their clinical state,

> Continue Reading

Paper from ESICM's initiative published in JAMA

> Continue Reading

Press release calls for more research into ways to improve patient outcomes

> Continue Reading

New research finds that as many as four out of every 100 people undergoing surgery die after the procedure, with wide variations across Europe – a problem that requires more than just extra resources to solve, writes the president of the European Society of Intensive Care Medicine

> Continue Reading

Everything you ever wanted to know or needed to know about sedation, analgaesia and delirium in critical care should be answered in this comprehensive and topical session. Chaired by Jean-Louis Vincent and Claudia Spies, this session discusses the evolution in widespread thinking about the usage of sedation, and current and future drug and treatment strategies for managing delirium and improving patient outcomes.

> Continue Reading
Most viewed
Check out the Preliminary Programme & Faculty List!
With hospitalisations for sepsis more than doubling over the last decade, and many countries, recording more patients suffering from sepsis than heart attacks, early detection and treatment of patients with sepsis has never been more critical. The Surviving Sepsis Campaign Guidelines are international guidelines that have been established to outline best practices for the management of sepsis.
Last added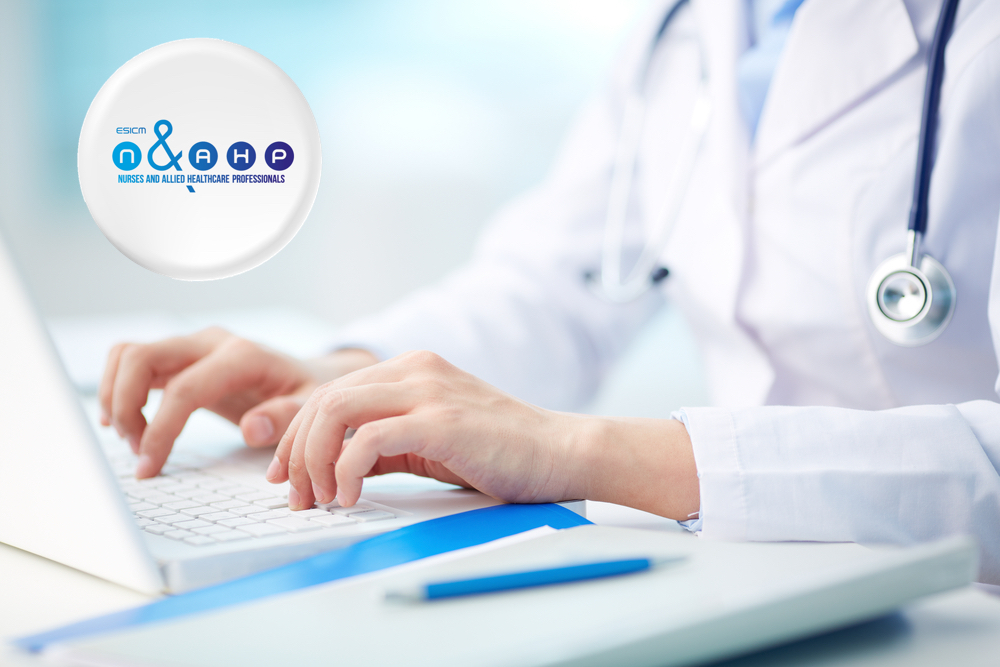 The Countdown to Vienna is on!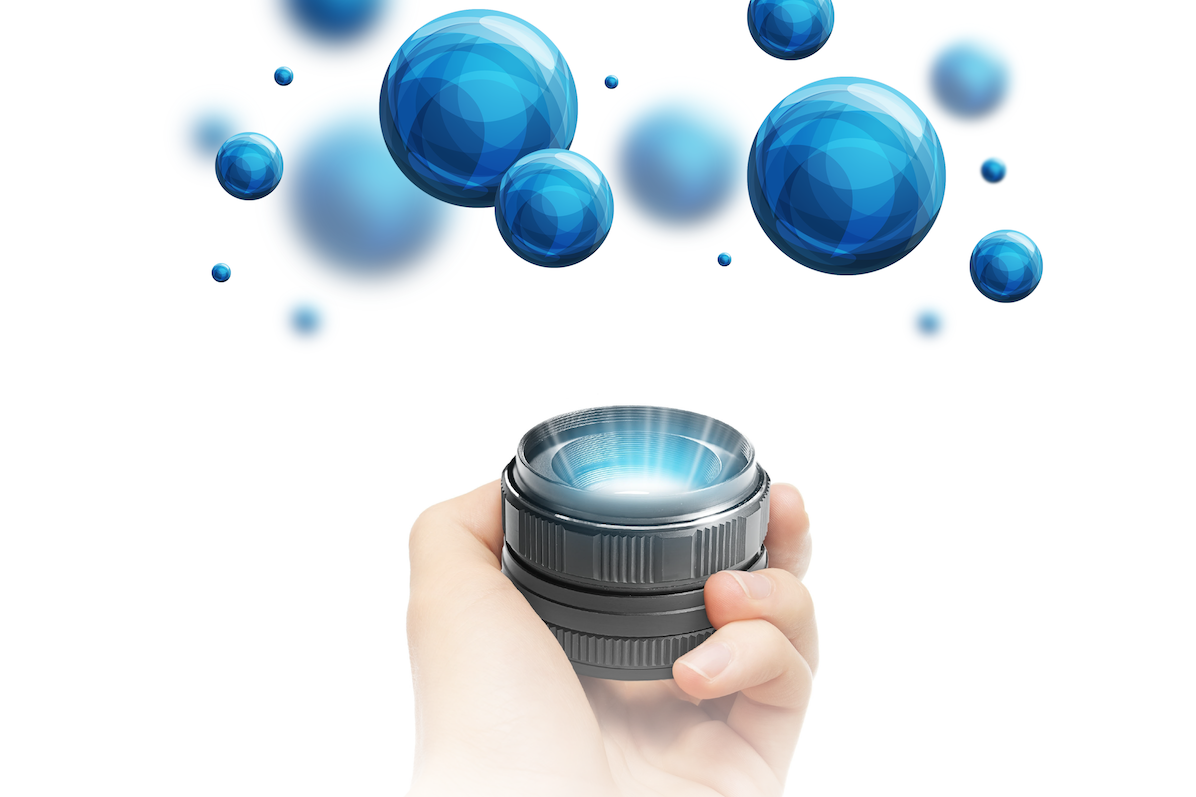 Do you want to join our pool of expert project reviewers?